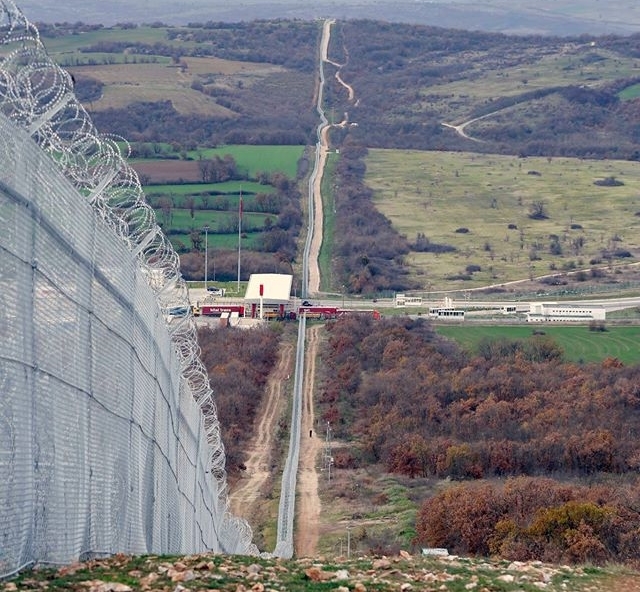 Sofia, June 6, 2016/Independent Balkan News Agency
By Clive Leviev-Sawyer of The Sofia Globe
Bulgarian authorities are investigating the theft of 20 panels intended for the extended Bulgarian – Turkish border fence.
Each panel is four metres by 70cm and weighs 80kg. The metal panels are galvanised.
The theft occurred between the Svilengrad villages of Matochina and Varnik.
Haskovo governor Stanislav Dechev told public broadcaster Bulgarian National Radio that the absence of the panels will not stop completion of the construction of the section of the fence due to be ready by June 15.
The 33km section of the fence in the Haskovo region is a 26 million leva (about 13 million euro) project.
Dechev said that the building of the fence's 33km section was 99 per cent complete. The rest would be completed in the coming days, he said.
Local media said that it was likely that the panels were stolen to be recycled for scrap. Being fenced, presumably.
The current centre-right government of Bulgaria embarked on a large-scale extension of the fence at the Turkish frontier, at a cost that has drawn opposition criticism.
An earlier fence project, initiated at the time of the 2013/14 Bulgarian Socialist Party – Movement for Rights and Freedoms administration, was controversial at the time not only for its high price – now exceeded by the current project – but also for the way in which supply contracts were handed out and for the fact that not long after its completion, it required repair.
Both fence projects are a consequence of concerns about the increase in recent years of migrants and refugees crossing into Bulgaria across Turkey's land border.