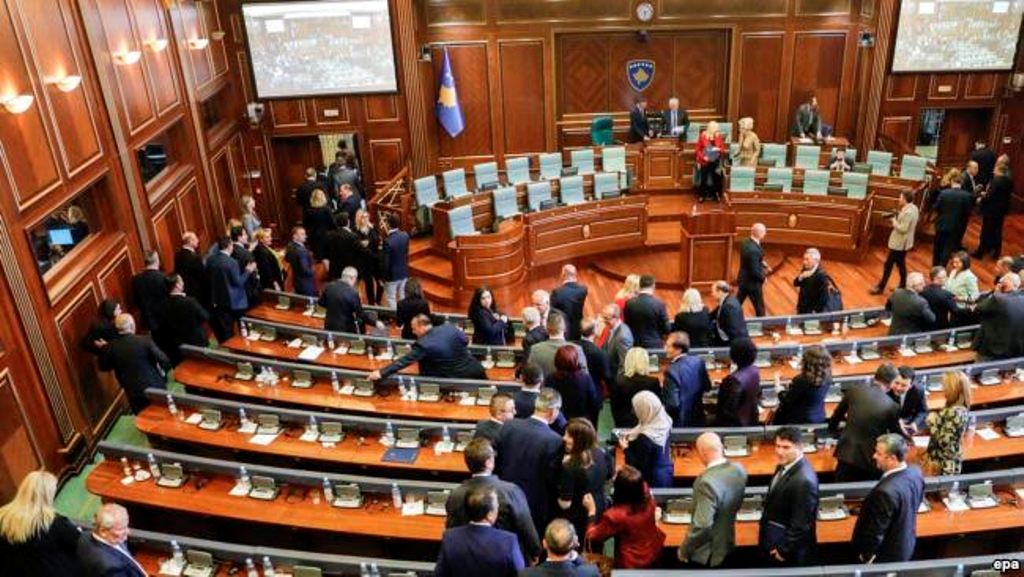 Parliament of Kosovo has proceeded today with the continuation of the constitutive session, which started on 3 August, but once again, it has failed to elect the speaker and deputy speakers of the this institution.
At the start of the session, the PAN coalition has demanded extra time to create the parliamentary majority.
The vice chair of the Democratic Party of Kosovo, Enver Hoxhaj said that PAN does have its own candidate, but it doesn't have a majority. Therefore, it requested 10 or more days of time to proceed with the voting.
Meanwhile, Self Determination Party's MP, Albin Kurti came out with two proposals. First, for PAN to change its candidate for the post of the assembly speaker instead of Kadri Veseli, with the hope that 61 votes would be secured. Secondly, he said that if PAN doesn't propose a candidate, then this should be done by other parliamentary groups. So, he has invited LDK, AKR and Alternative to collaborate in order to form the institutions of the country.
In the meantime, it hasn't yet been decided when the next parliamentary session will take place. /balkaneu.com/