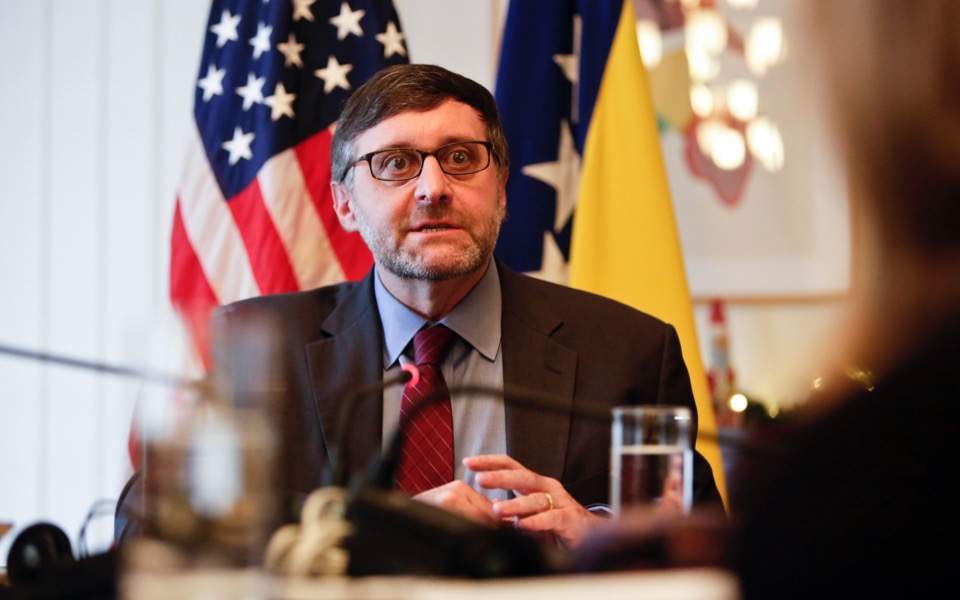 The US Special Representative for the Western Balkans, Matthew Palmer, said Washington expects the new Government in Pristina revoke the tax on Serbian goods and for Belgrade to stop its campaign to delegitimize Kosovo in the international community. He made the comments during the Senate Foreign Relations Committee hearing. Palmer told the senators Kosovo must form a government quickly after 6 October elections and get back to the negotiating table because "time is not on their side."
Talking on the dialogue between Kosovo and Serbia, Palmer said that it is up to Kosovo and Serbia to decide whether they want to discuss a change of borders as part of the negotiations on the normalisation of relations. He told the Senate that the US want to see an agreement with local ownership which needs to be comprehensive. Palmer also told the Senate that political parties that won the elections in Kosovo made it clear that they will not discuss the proposal on the change of borders with Serbia.
He also said that one of the US top priorities that has a significant impact on the entire region and trans-Atlantic security, is the normalization of relations between Serbia and Kosovo. President Donald Trump has also appointed U.S. Ambassador to Germany, Richard Grenell as the Special Presidential Envoy for Serbia and Kosovo Peace Negotiations.
"Together, Ambassador Grenell and I will work towards helping the parties reach a comprehensive agreement on normalization. With enhanced political engagement as well as the pursuit of business and commercial incentives, we will endeavor to help the parties themselves find a locally-owned agreement that is durable, implementable, and increases regional stability", Palmer said.
He told senators that the State Department has been "deeply disappointed" with the decision of the EU.
Palmer said the European Council's inaction "undermines the credibility of the EU in the region", discourages leaders' willingness to implement reforms and "creates a leadership gap that Russia, China and others will be more than happy to fill"./IBNA