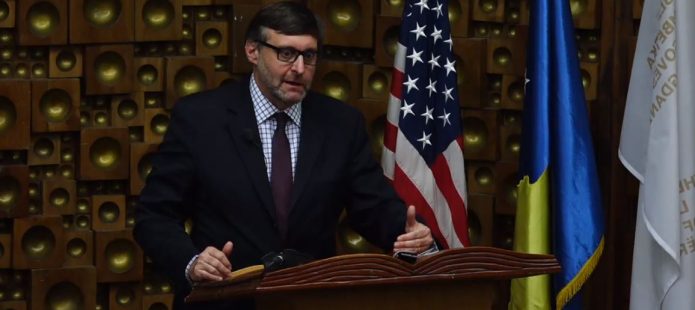 US Special Representative for the Western Balkan region, Matthew Palmer, said in Pristina that Kosovo's achievements are exceptional and he believes the new Government that will be formed after 6 October elections in Kosovo is ready to face the challenges ahead.
Palmer said the progress in the Pristina-Belgrade dialogue opens new opportunities. "Progress in talks with Serbia opens new economic development opportunities. The new government should revive negotiations.
Negotiations with Serbia were complicated. But, the history of Kosovo was always about overcoming challenges and compromises. Your statehood is irreversible and now you need normalisation to get back the great potential of this country", Palmer said, adding that Kosovo has everything but lacks only the agreement on normalisation of relations with Serbia.
Palmer said the United States will not impose any agreement and it is up to Kosovo and Serbia to reach a deal which should be approved by the parliaments of both countries.
Palmer further said the state of Serbia should stop the campaign on the withdrawal of recognition of the state of Kosovo and stop interfering in Kosovo's Serb officials.
He said Serbian president Aleksandar Vucic knows that his country will never join the European Union without solving problems with Kosovo. "Therefore let's double the efforts. We are ready to explore and talk with parties, and this is an incredible opportunity. I encourage you to grab this chance", Palmer said.
When talking on a timeline of reaching a deal between Pristina and Belgrade , Palmer said that there is a "feeling of urgency" to deal with this issue and reach an agreement on the normalisation of relations.
He reiterated that US support for Kosovo will continue, but says the US sees no opportunity for Kosovo's full integration without reconciliation with Serbia.
"The US will support and uphold Kosovo's sovereignty and integrity. But we see no possibility of fully integrating your country into the international system that does not include reconciliation with Serbia", Palmer said in his speech./ibna