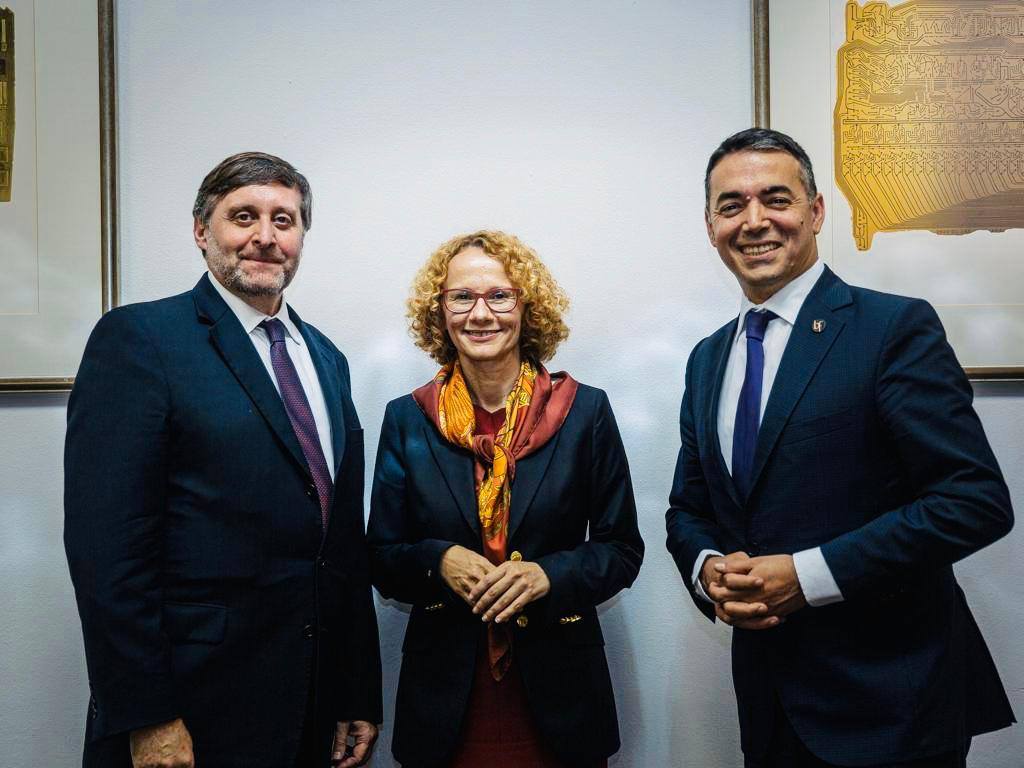 US strongly support North Macedonia in realizing its strategic goals – full-fledged NATO membership and start of negotiations with the European Union.
This was stated by Matthew Palmer, US Special Envoy for the Balkans, at a meeting with Foreign Minister Nikola Dimitrov and Defense Minister Radmila Sekerinska at the Strategic Forum being held in Bled, Slovenia.
"The rule of law must work, and the time for games and party attempts to avoid responsibility is over. The country of Northern Macedonia is in NATO and in the EU", underlined Palmer.
At the meeting, as the MFA said, the focus of the talks was on the dynamics of North Macedonia's NATO membership process and the full importance of the country's integration into the Alliance, as well as the start of negotiations with the EU on developments in the country.
Opinions were also exchanged on the domestic political situation in the country.
Foreign Minister Nikola Dimitrov stressed that "NATO promotes stability and in the time of independence, it is reasonable to accelerate the integration process to strengthen the region and accept our European promise."
Defence Minister Radmila Sekerinska thanked for the US's consistent support for our country's EU and NATO membership and stressed that the government would not allow anything to stand in the way of NATO and EU integration.
"This generation of politicians taken the step for their country, secured a NATO membership and deserves the start of negotiations with the EU next month. This is the way we go, where there is no room for calculating responsibility, "Sekerinska said.
Senior North Macedonian Government officials congratulated Mathew Palmer on his new assignment as US Special Envoy for the Western Balkans./ibna