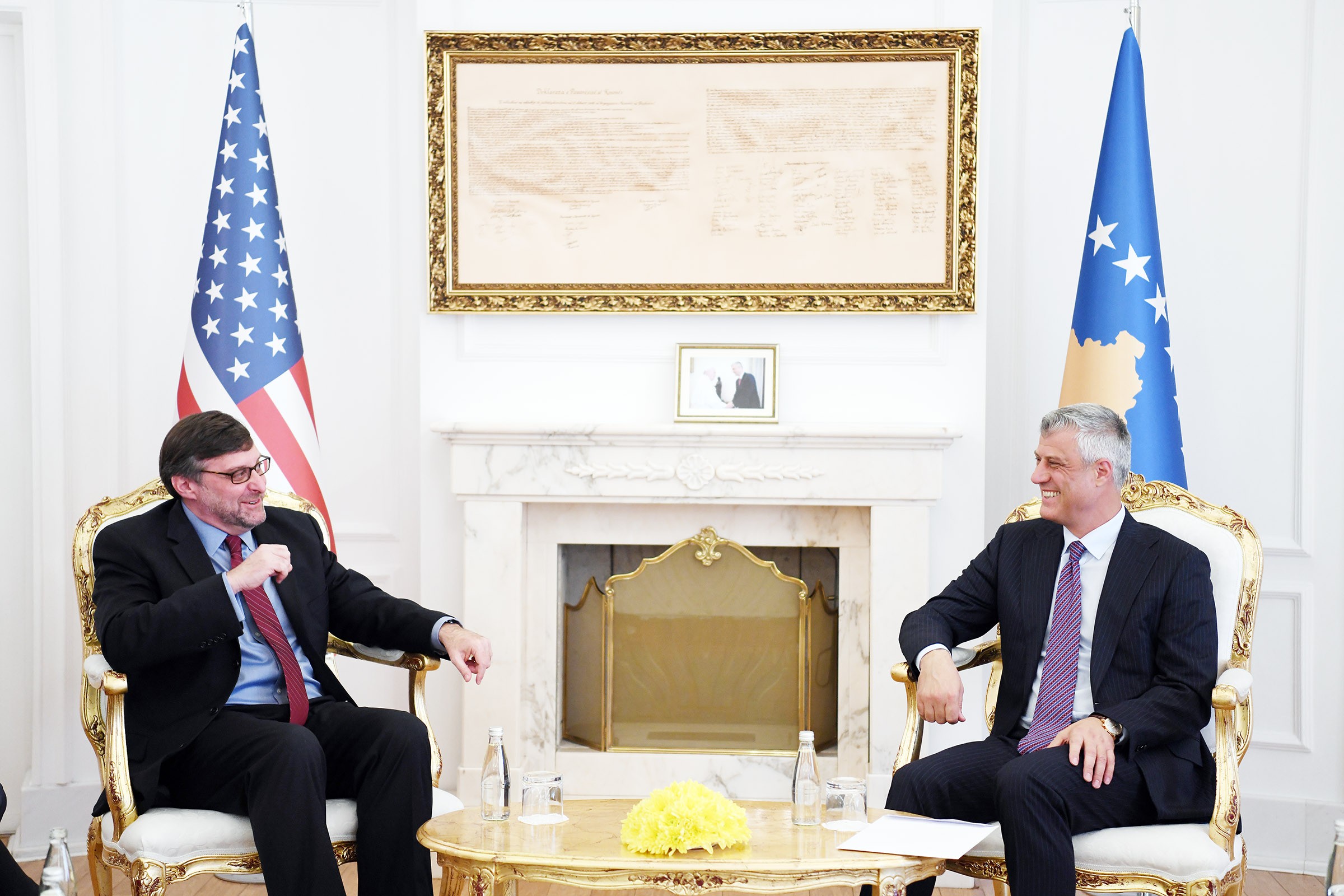 US State Department senior official, Matthew Palmer has met on Tuesday with the president of Kosovo, Hashim Thaci and PM Ramush Haradinaj.
Mr. Palmer stopped in Pristina following a visit held in Serbia where he called on Pristina and Belgrade not to waste this "historic opportunity" to reach an agreement which "both sides would gain from".
Kosovo and Serbia have been involved in a process of talks for the normalization of relations, but it is still unclear what this agreement would be.
During this meeting, both Palmer and Thaci agreed that after the deal reached between Athens and Skopje, it's now time that Pristina and Belgrade reach a historic agreement. /ibna/