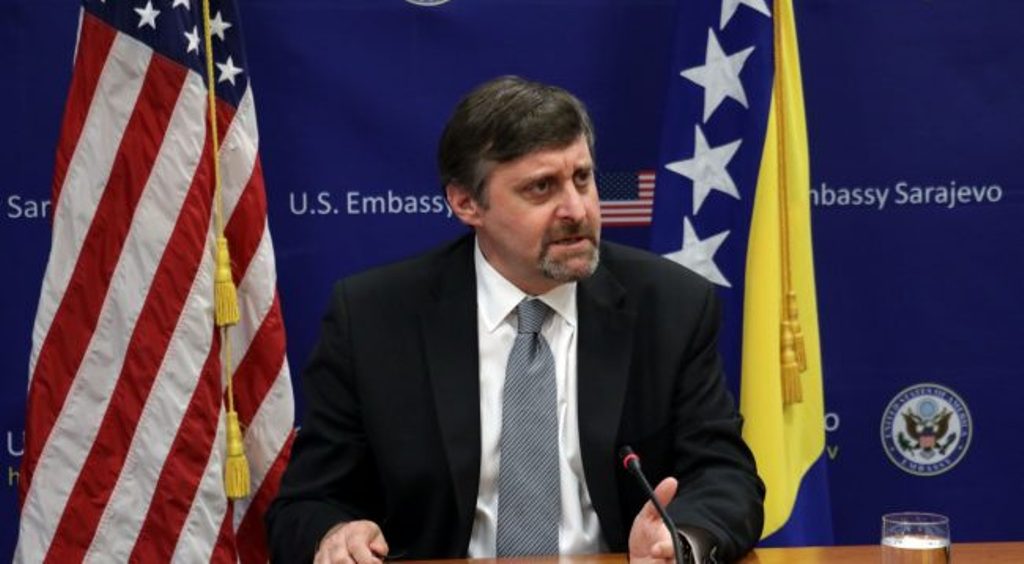 Russia is blocking many processes in Western Balkans. This was declared today by US Deputy Assistant Secretary of State for Europe, Matthew Palmer during a visit to Bosnia and Herzegovina.
He said that the US and Russia have different objectives in Western Balkans and Bosnia and Herzegovina.
"The very essence of US policy in Western Balkans is to support Euro-Atlantic integration. This means EU and NATO accession for all Balkan countries that want to become members. Russia has ulterior motives in the Balkans. They want to see the region divided and cause more tension. In 2016, Russians sponsored the coup d'etat in Montenegro. They've worked against the Prespa agreement and have blocked North Macedonia's Euro-Atlantic integration. However, there's no proof that Russia would want anything else in Bosnia and Herzegovina", Palmer said.
Palmer has also commented the process of talks between Kosovo and Serbia.
"Efforts for the solution of the status of Kosovo cannot be tied to Bosnia and Herzegovina. Normalization of relations between Kosovo and Serbia would improve security in Western Balkan region and this would give way Kosovo and Serbia to become members of the EU", he added. /ibna/