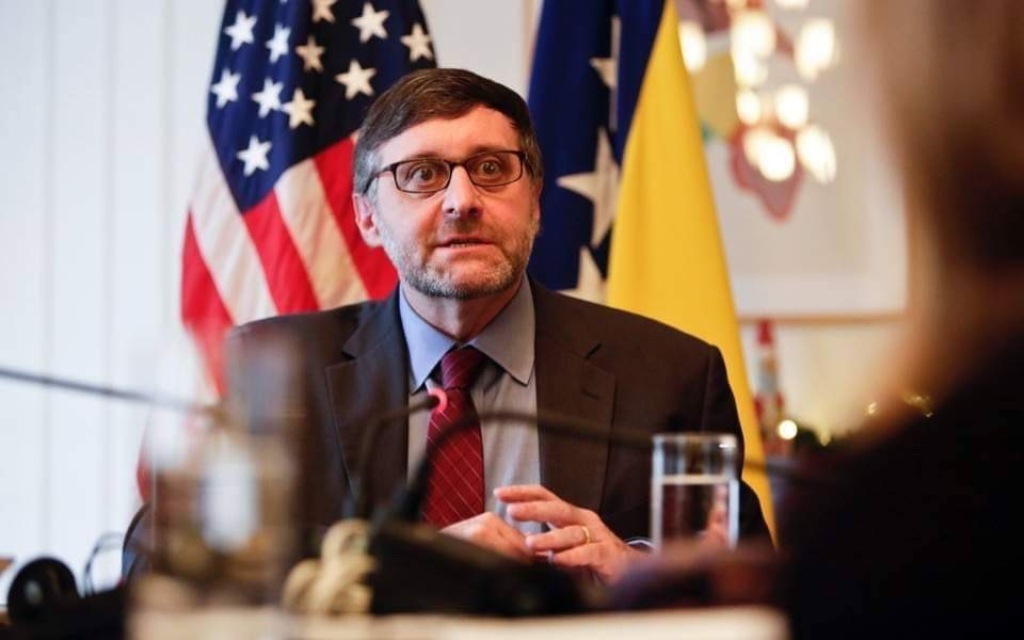 US Special Representative for the Western Balkans, Mathew Palmer, who is attending the Bled Strategic Forum in Slovenia, has stated that his goal is to bring Kosovo and Serbia back "to the negotiating table as soon as possible, and to secure an agreement".
In an interview with the Serbian media, he was quoted as saying that the United States would like to see "mutual recognition as the focal point of the agreement" between Kosovo and Serbia.
Talks between Pristina and Belgrade have been suspended since November last year when Pristina imposed a 100 per cent tariff on Serbian goods in protest to Belgrade's campaign against Kosovo's statehood.
Palmer says that Serbia's commitment to withdraw the recognition of Kosovo's independence prompted the imposition of the tariffs, which subsequently became an obstacle to the progress of the talks, as Belgrade has conditioned the return to the negotiating table with their abolition./ibna