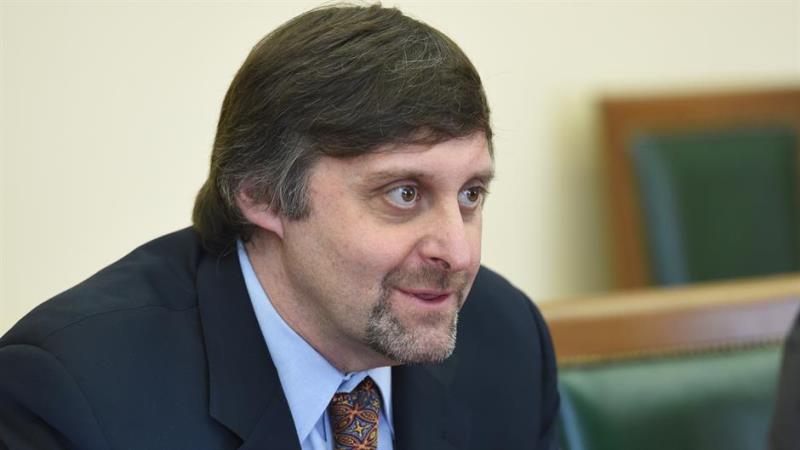 The representatives of some Serbian opposition groups met today in Belgrade the United States diplomat, Matthew Palmer, Beta news agency has learned. Palmer is the Deputy Assistant Secretary of State in the Department of European and Eurasian Affairs.
Earlier today Popular Party (PP) leader Vuk Jeremic announced that "the real opposition which became the legitimate interlocutor to the international community" would meet Palmer. Jeremic, former Foreign Minister and United Nations General Assembly ex-president, told N1 TV that the meeting was initiated by "the Americans".
"Those who are the real opposition have became legitimate interlocutors to the international community and we, as real opposition, have met with Matthew Palmer. This time, only those who believe that the institutions should not be attended and who think that it is unacceptable for elections to be held now without a change in the current circumstances, have been invited to the meeting (with Palmer)", Jeremic said.
He alluded to the Alliance for Serbia's decision to boycott the Serbian parliament and other legislative bodies throughout the country. PP, along with the Party of Freedom and Justice led by Dragan Djilas and the Democratic Party, whose leader is Zoran Lutovac, are members of the 'Alliance for Serbia'. Djilas and Lutovac also attended the meeting.
Earlier this year the European Union has appealed to the opposition to stop the boycott. The opposition leaders also visited Brussels and Washington.
On Monday, Palmer held a discussion with President Aleksandar Vucic and Prime Minister Ana Brnabic./ibna