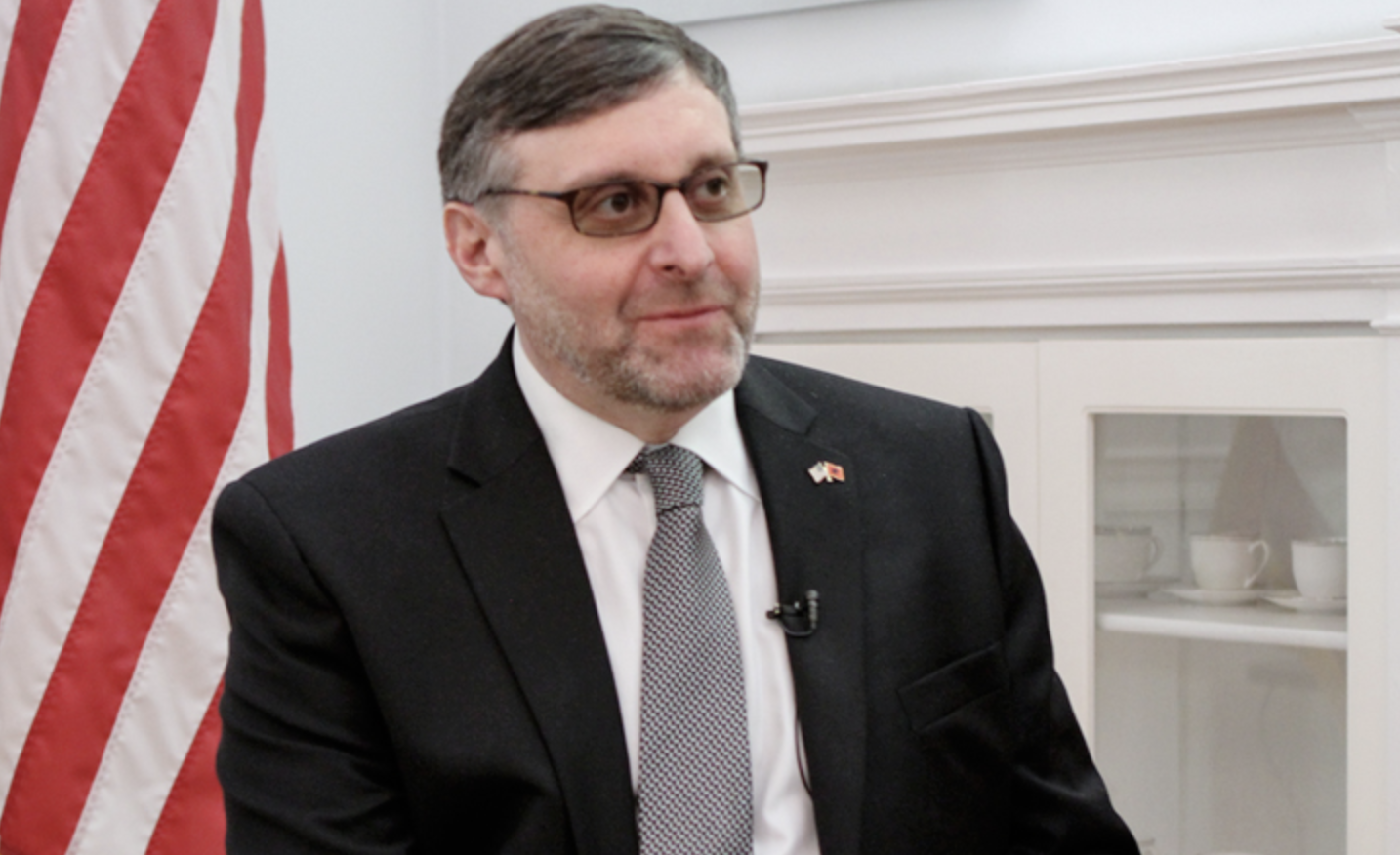 US Deputy Undersecretary of State and US Special Envoy for the Western Balkans Matthew Palmer said Kosovo Prime Minister Albin Kurti and Serbian President Vucic could sign an agreement this year to normalize relations between the two countries.
As for borders and territories, Palmer does not see it as an issue on which Kosovo is ready to commit.
"I think there are a lot more productive areas for discussion right now that need to be addressed," he said.
At the same time, the American diplomat in an interview with the Serbian newspaper "Blic" said that the United States encourages, as it has done so far, the full implementation of the Brussels Agreement.
Following the visit to Pristina with EU Special Representative for the Kosovo-Serbia Dialogue Miroslav Lajcak, Palmer remained in Belgrade.
Asked what has been achieved during these visits and meetings with the leaders of the two countries, he said that "much work still needs to be done, but we would like to see both sides get involved again in the process that will lead to an agreement and the normalization of relations, paving the way for Europe.
"The United States is not involved in the negotiations, but we are actors and partners in the process. I work closely with EU Special Representative Miroslav Lajcak and both we work closely with Belgrade and Pristina to help them identify areas where they need to work."
He believes that it is entirely possible for Kurti and Vucic to sign an agreement to normalize relations between the two countries this year.
"I think this is entirely possible. But it depends on them and what we would like to do is encourage them to participate. Both President Vuçiç and Prime Minister Kurti have strong political support, they are able to take a serious part in the whole process, to identify the places where an agreement can be reached and help the whole process move forward," Palmer said.
Among other things, he stressed that the purpose of the dialogue is the complete normalization of relations.
"This is what is needed to restore the European perspective that Serbia and Kosovo aspire to and the United States strongly supports it. Our vision for the Western Balkans is a stable, peaceful, prosperous region and fully integrated into the EU and the Euro-Atlantic Union. As for what will be needed for this, they will need the will to sit down and work on it, identify the necessary compromise points and move on. As for the United States, we see mutual recognition as an epilogue that ultimately leaves the issue to the past and puts Serbia and Kosovo in a position to move forward. But it will take time and it will be hard work," said the US official/ibna