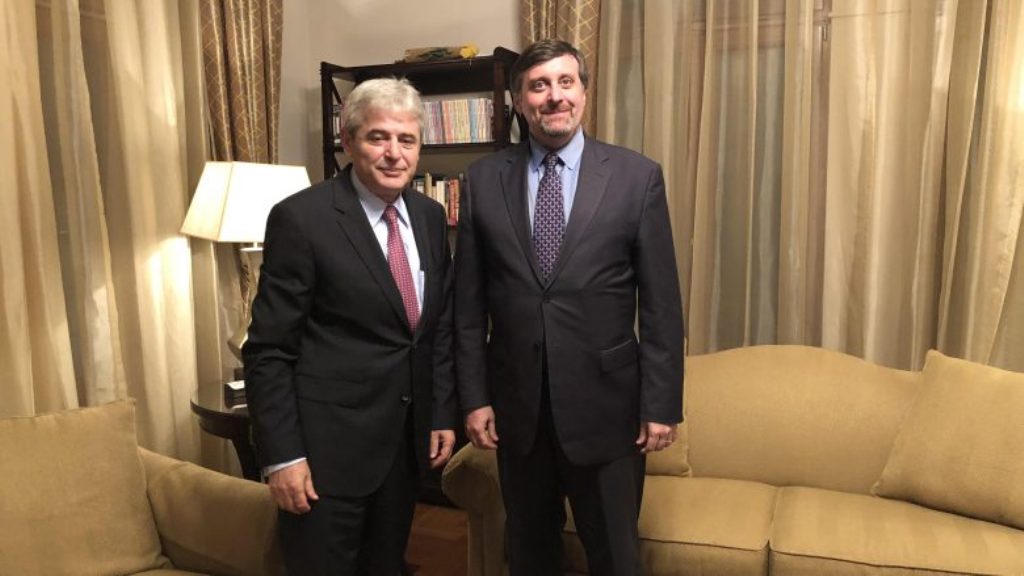 The chairman of the Democratic Union for Integration (BDI), Ali Ahmeti has received in a meeting the US vice assistant Secretary of State, Matthew Palmer.
The meeting between the two officials discussed the negotiations taking place between Skopje and Athens and the possibilities of solving this issue in order to unblock the process of the country's accession in the NATO and EU.
Ahmeti said that BDI is in favour of a solution regarding the issue of the name and that it has offered its contribution in reaching an acceptable solution for both sides.
"Compromise will enable us to receive an invitation to become NATO members and to start accession talks with the European Union", Ahmeti said.
Meanwhile, the US official has reiterated his country's support for the integration of FYROM in Euro-Atlantic structures. /ibna/