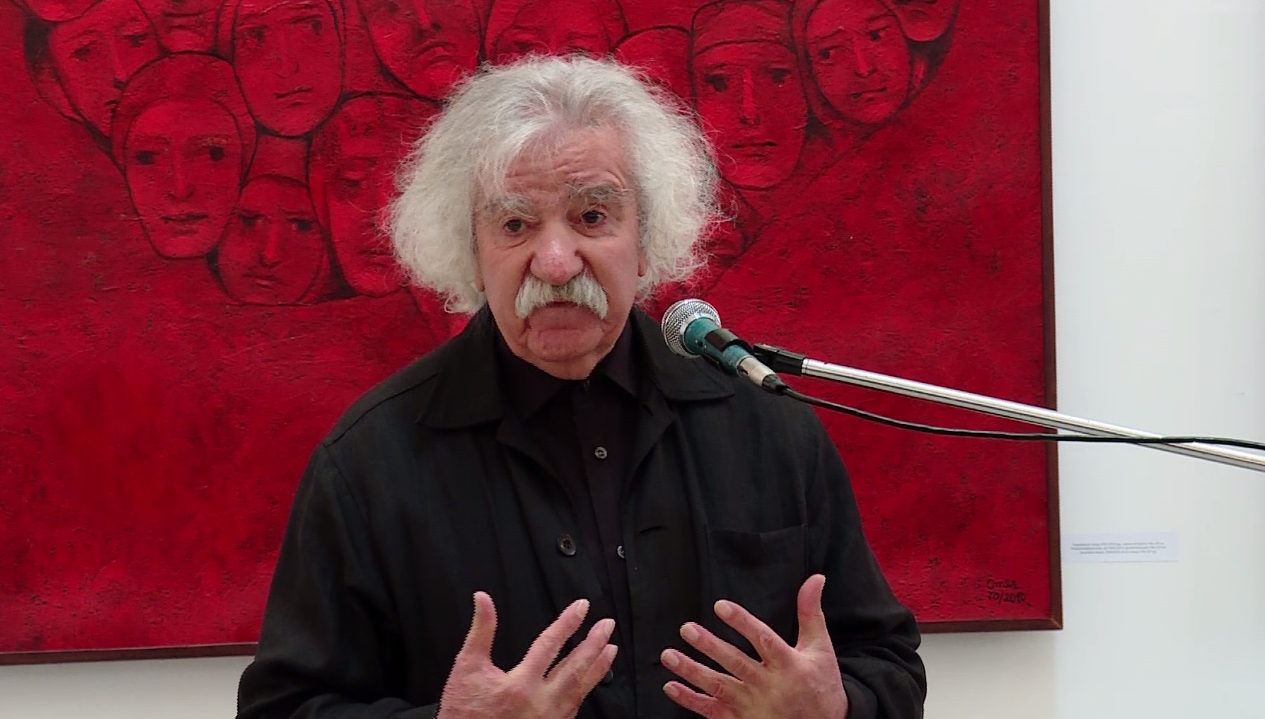 Prominent painter Omer Kaleshi has opened an exhibition in the hall of the Academy of Science and Art in Skopje.
The head of this academy, Taki Fiti said during the opening ceremony that artist Omer Kaleshi is a central figure of the European and Eastern painting with his excellent works in oil on canvass".
Fiti said that Kaleshi is child to an Albanian father and Macedonian mother, of Turkish nationality  and he has the stature of a Parisian painter.
"He joins three Balkan countries together, Macedonia, Albania and Turkey and he considers these countries as his fatherland, while he sees France as his artistic fatherland", Fiti said.
Omer Kaleshi addressed the participants in several Balkan languages, appealing for tolerance and understanding.
Omer Kaleshi was born in the village of Serbica in Kercova in 1932. He completed the technical high school in Skopje, while in 1956 he emigrated to Turkey, where he completed his studies at the Academy of Arts in Istanbul. After completing his studies, Kaleshi moved to Paris where he lives and works. /balkaneu.com/