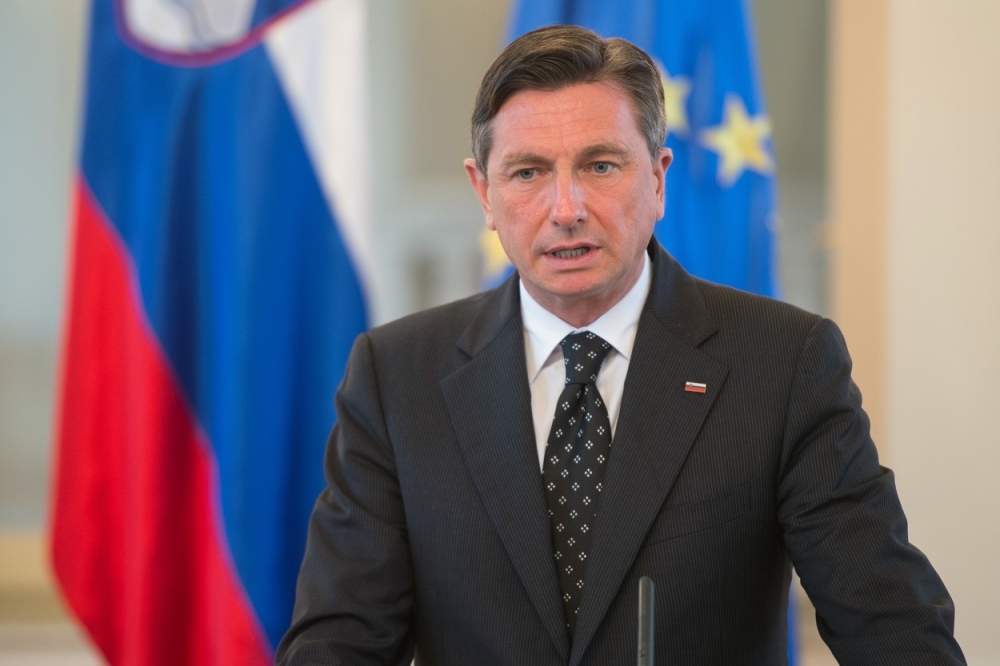 On the occasion of the 30th anniversary of Slovenia's independence, President Borut Pahor is convinced that this country can be proud of what has been achieved. "We achieved great things when we worked together. Doing it without ambitious goals is an element we are just conquering," he told STA.
Pahor, who was active in politics at the highest positions in the whole of independent Slovenia, reminded that there were always differences in politics and among the people. "But there have been times when there has been dialogue and ways have been sought to bridge differences, and there are times – and unfortunately now – when there is little dialogue and cooperation," he said.
At the many events he attends, he realizes that statements directed against a political opponent are again met with a loud response. "People are happy to be able to whistle to the one they don't like. In better times, what was common was emphasized or everyone emphasized their program specifics, but now the differences in the opposite options are being stigmatized," he said.
There is a schism among the people that is present in politics. "However, I believe that it does not go as deep as party politics thinks. Politics does not have the power to emotionally shake the Slovenian people, it is not so strong in the end, so decisive for their existence, as too many party leaders think, and if I am right, that will be reflected in the elections, "Pahor said.
However, this schism of the nation could be deepened by "unscrupulous behaviour" if the political schism lasted longer and "became structural in nature." "This would be a great danger for Slovenia if it could not accelerate its development, if we did not achieve the goals and the level of recovery after the epidemic that we could," he is convinced.
At the moment, according to his estimates, "we are not living lost time", Slovenia is moving forward, "but the fact is that when we worked together, we worked better, more and to the mutual satisfaction", otherwise disappointment followed.
Therefore, in his opinion, "the opposition will be more credible as an alternative to the government if it behaves differently in the sense of being more inclusive, committed to the values ​​it otherwise advocates politically – that is, for democratic dialogue and compromise." But it seems to me that it has more consistently adopted the behaviour of the ruling coalition and the largest government party. "
"We will be able to look at the elections with hope if we see a change in political behaviour as an alternative. Anyone who is aware of their potential responsibility for running government and the state must know that current political behaviour is not sustainable. If he wants to govern well, now it must start building an alternative ", the Slovenian president is convinced.
At the same time, he warns that the elections themselves will not bring changes, even if there is a change of government. "It will be partly a relief for someone who is against the current government, but from my experience as someone who defeated the current prime minister, I say that the relief is short-lived. Then people expect their problems to be solved successfully, but you can't because you have a paralyzed discourse", he stated.
Asked whether he believes that the next parliamentary elections will be regular or early, he said that he has no power to influence that. "I certainly did not want elections at a time of obvious crisis. It seemed to me that if a political crisis broke out at that time, it would deepen the health crisis," he explained.
He also wants there to be no political crisis during Slovenia's presidency of the EU Council, as that would harm Slovenia's ability to strengthen its reputation in the international arena.