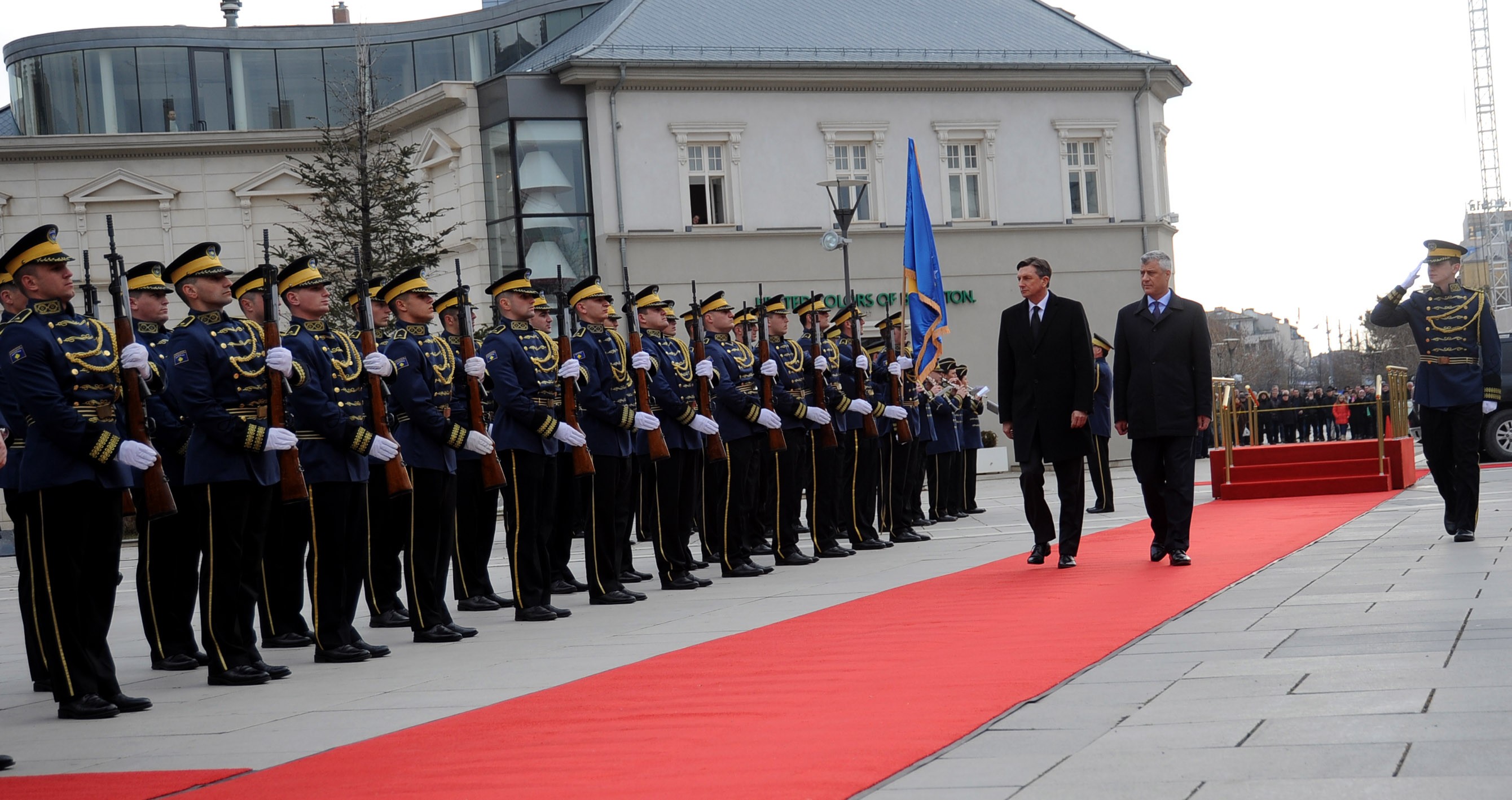 President of Slovenia, Borut Pahor said in Pristina, where he's holding an official visit on the occasion of the tenth anniversary of the independence of Kosovo, that time has come for leaders of Western Balkans to have friendly relations and trust each other, despite the differences, in order for them to be able to address pending issues.
Mr. Pahor said that time has come for the region to leave the past behind and for countries to work together.
"We support bilateral and multilateral meetings in order to seek solutions for problems which were caused by the past of former Yugoslavia and past history. I think that this is very important. Now, time has come for the countries of this region to be able to reach agreements and to be able to respect these agreements", he said, underlining that this would enable the European Commission to pay more attention to the integration of the countries of the region.
Pahor said that the implementation of the agreements and continuation of talks for the normalization of relations with Serbia would help Kosovo in its European integration path.
President of Kosovo, Hashim Thaci said that the strategy of the European Union for enlargement needs to be corrected and completed and according to him, it's no secret that Kosovo has expected more clarity in it. However, he said that Kosovo must do its homework.
"Nobody, but us will do our homework. We are hoping this year to be the year of the achievement of a historical agreement between Kosovo and Serbia for the normalization of relations and this will be a very strong argument for those five countries of the European Union to recognize Kosovo", Thaci said.
President Thaci also slammed the recent debates over an agreement for exchange of territory or division of Kosovo. /balkaneu.com/