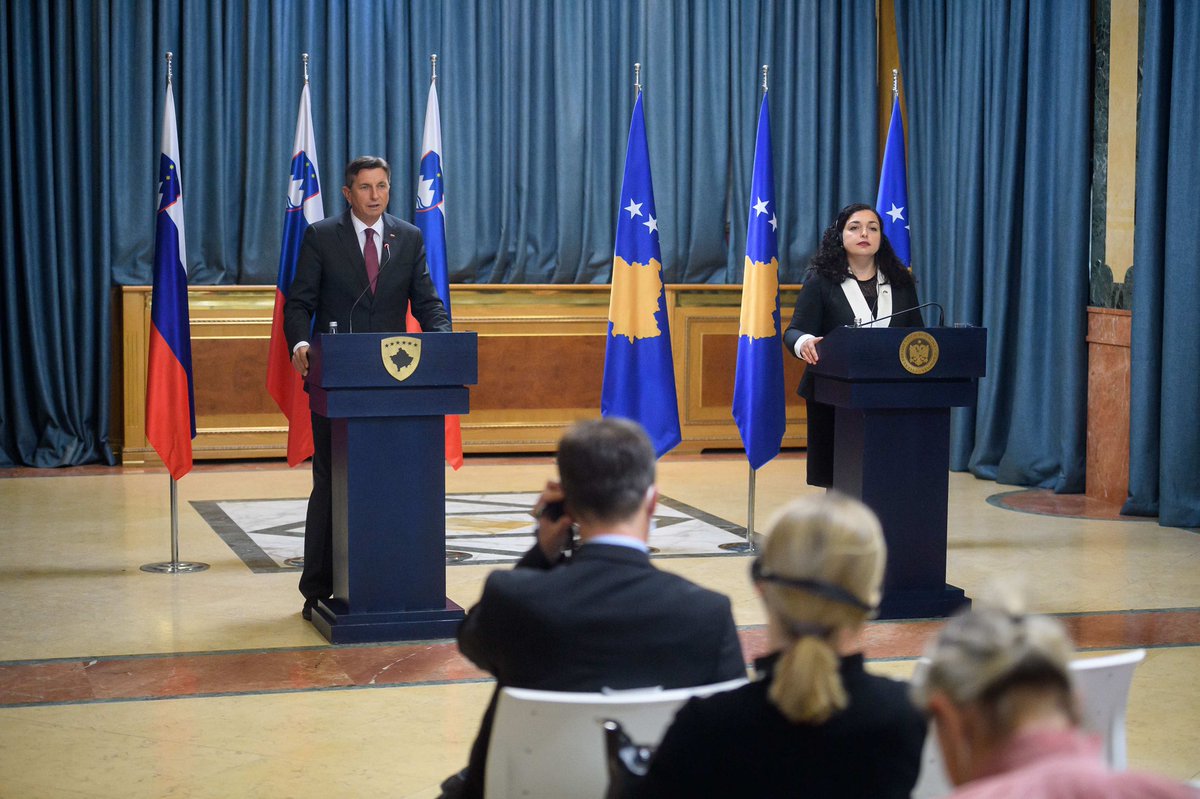 Slovenian President, Borut Pahor, during an official visit to Kosovo on Thursday said that he does not agree with the "non papers" published by media proposing change of borders in the Western Balkans, saying that he has a totally opposite stance on this issue.
Pahor who visited Kosovo ahead of the Brdo-Brijuni Summit set to be held on Monday, said that he will try to convince EU Member States to agree on enlargement policies.
'I do not agree with the 'non paper', my position is totally opposite and alternatives such as changing borders should not be discussed. I want to convince my interlocutors to continue the EU enlargement process," Pahor said.
Kosovo President Vjosa Osmani who hosted Pahor on Thursday, said that Slovenia has never supported change of borders in Balkans. "let me reconfirm that I have never seen involvement of Slovenia in adventures such as ideas on change of borders, on contrary there were summits in Slovenia when participants had a clear stance that change of borders harms the region. I want to thank President Pahor for reconfirming his position today," Osmani said./ibna