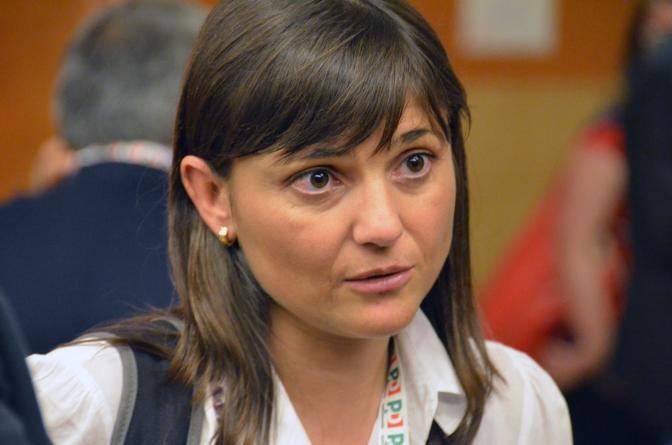 Ljubljana, January 13, 2015/ Independent Balkan News Agency
By Haris Stefanatos
Friuli-Venezia Giulia region president Debora Serracchiani (photo) will pay a working visit to Slovenia on Tuesday to meet with Foreign Minister Karl Erjavec and receive a decoration for her contribution to the strengthening of Slovenian-Italian relations.
Serracchiani will have a working lunch with Erjavec, followed by a joint press conference.
Sources in the Foreign Ministry, the talks will focus on ways to enhance cooperation between Slovenia and Friuli-Venezia Giulia, which is home to a Slovenian minority, while the discussion will also revolve around the upcoming Expo 2015 exhibition in Milan as well as reforms in Friuli-Venezia Giulia and Italy in general.
President Borut Pahor will decorate Serracchiani with a Golden Order for Services for her "significant contribution to the deepening of bilateral cooperation with Italy on both the national and regional levels", the president's office said.
Ho00wever, the announcement of Serracchiani's decoration has been met with criticism from the main opposition SDS, who argue that during Serracchiani's time in charge of the region, Friuli-Venezia Giulia has passed a local administration reform that has had a very negative effect on the Slovenian minority.
Serracchiani, who took over as Friuli-Venezia Giulia president in April 2013 is a member of the Democratic Party and has also served as an MEP between 2008 and 2013 as a member of the Socialists and Democrats group.
This will be Serracchiani's second visit to Ljubljana in her capacity as regional president. She visited Slovenia's capital in July 2014, shortly after taking over.
(Source: Sloveniatimes)