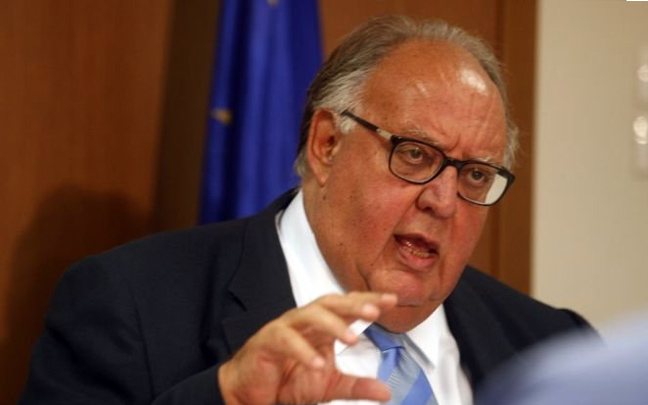 By Spiros Sideris – Athens
Extremely hard wording used the former Deputy Prime Minister of PASOK, Theodoros Pagkalos, when invited to comment on developments in the party and after the verbal attack on the Evangelos Venizelos at the "Papandreou" event in Zappeio Mansion.
Speaking to Skai, he said that "PASOK is finished, it did what it had to do, did what it could do. It should be replaced by something else".
Asked to comment on what occurred last Monday, he described them as "ridiculous and villainous" the boos against Venizelos, saying that "unfortunately we have not learned in this country to listen to the other point of view".
"I am in favor of Vangelis Venizelos in government", said Pagkalos, noting however that he did not believe Venizelos is the right man to proceed with the renewal of PASOK.
Quoting C. Papandreou said that he would advise not to party: "Mr. Papandreou was prime minister has the right to make a party if you want. If I was one of his advisers would not advise this," he said.
Position on the boos against the President of PASOK. Evangelos Venizelos, also took the deputy Health Minister Leonidas Grigorakos. Speaking to Skai, Grigorakos urged the president of PASOK to take action against George Papandreou. "At the moment Mr. Venizelos keeps the balance. He should ask him to take a stand".
He also claimed that when he went to Crete as a minister, those who booed him were fans of Papandreou. They are the same, he added, who at night scream at the offices of PASOK and vote for SYRIZA in the morning.
Grigorakos raised the tons of criticism some more, saying that Papandreou abandoned ship and makes trips abroad. "You cannot talk about the unity of the people from abroad and not from the Greek Parliament", he said.