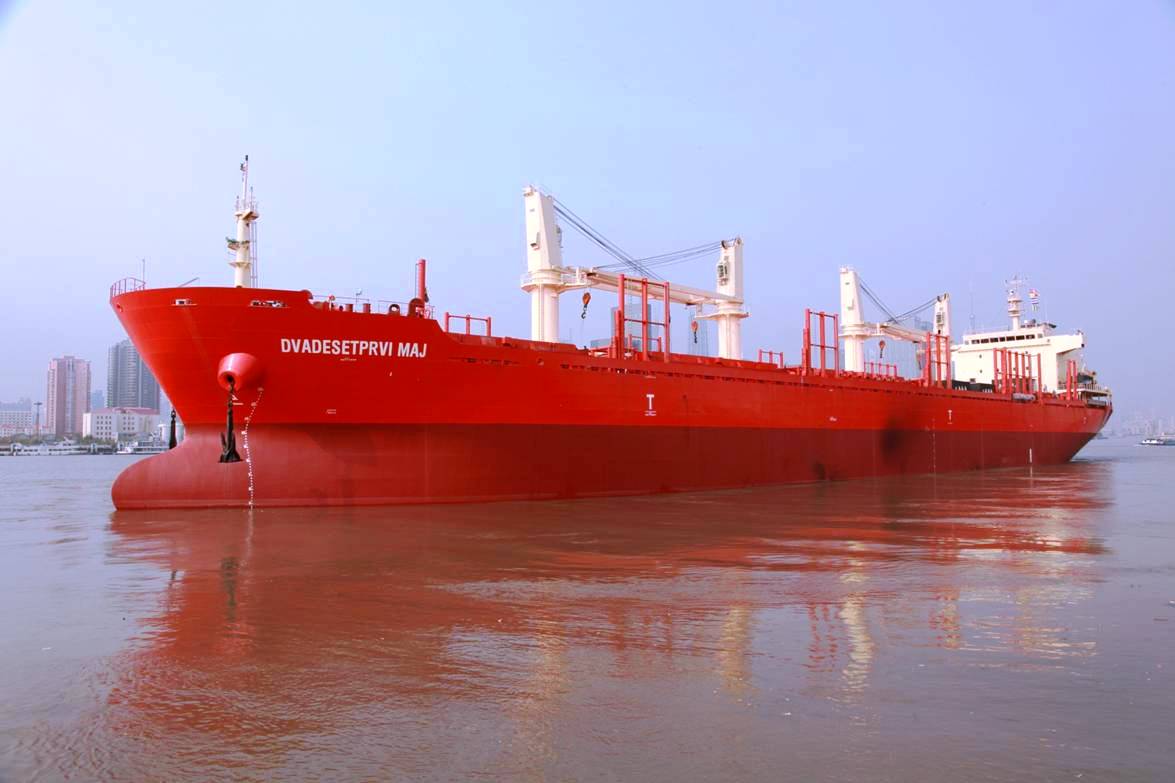 By Adnan Prekic – Podgorica
Montenegro as a maritime country 30 years ago, before the introduction of international sanctions, had a large merchant fleet that produced huge revenues for country. At the end of the eighties in Montenegro was over 40 merchant ships and thousands of sailors. International sanctions that were introduced in the early nineties caused inability of sailing so they remained trapped in the ports in which they happened to be when the sanctions where announced, becaming scrap metal. Ten years ago the government of Montenegro has founded a new company that now has several ships and which generates revenues for the country.
The government of Montenegro in 2004 established a state-owned enterprise called Montenegrin sailing, which was supposed to continue the rich tradition of the Montenegrin maritime. Four years later funds were provided for the purchase of two "balkerijer" ships with a capacity of 35,000 tons. The project was implemented in cooperation with partners from China and at the beginning of 2012 the first ship was delivered and by the end of the year the second ship arrived for the transport of so-called bulk cargo.
The government explained that the decision to start with the renewal of the fleet in a time of global crisis can only at first glance be seen as irrational. The fact is that the crisis brought along a decline in the shipbuilding industry's priced, and that the Montenegrin sailing can take advantage of this benefit and with the approval of the Ministry of Transport and Maritime Affairs of Montenegro, contract the purchase of new ships.
The first two ships, which were built in shipyards in China, cost around 28 million euros. The ships were purchased on favorable terms in 2008 through loans that were offered by the government of China to the government of Montenegro. Such loans are usually offered by friendly countries and include the involvement of the Chinese economy.
Montenegrin sailing boats have immediately give to lease and daily rental of each ship costs $5,400. That's enough to pay off credit obligations and pay for the 23 Montenegrin sailors who are on each of the two ships.
While the once powerful Montenegrin merchant fleet, which in the nineties numbered more than 40 ships, is slowly restored, Montenegrin sailors, otherwise recognized as competent and reliable personnel, continue to sail on ships of international companies and can, on the most part, find jobs easily. As we speak in Montenegro are registered more than 4,500 trained seafarers and the plans of state shipping company is to expand the fleet.  The goverment announced the purchase of two more ships, which will be purchased under similar conditions in Chinese shipyards, with credit line that will be provided with the support of the Chinese government.