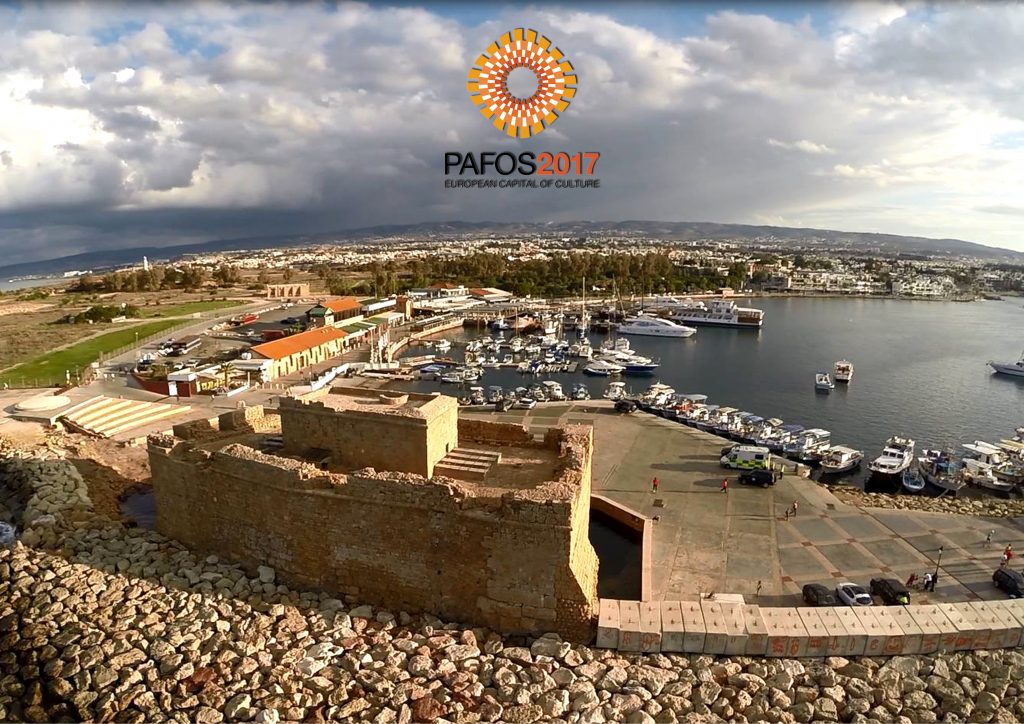 Pafos assumes next year the title of the European Capital of Culture for 2017 and the countdown until the opening ceremony, scheduled for January 28, has begun. As Christos Patsalides, the President of the Organization "Pafos 2017" said, preparations are well underway with daily meetings, in order to take care of all the details.
Speaking to CNA, Patsalides said that the official ceremony will be hosted at the renovated City Hall square, with the participation of artists and choirs from Denmark and other countries. The open ceremony will also contain a spectacle of lights and sound, while Greek singer Alkistis Protopsalti and other artists will have a central role in the ceremony, he added.
More activities will take place during January 28 and 29, including exhibitions and music performances.
Our goal is for all to celebrate with pride, optimism and joy the first time a city from Cyprus assumes the title of the European Capital of Culture, Patsalides said. He added that altogether, 152 projects and more than 350 activities have been planned, with the participation of more than 1,500 artists.
The President of "Pafos 2016" also said that the organization aims to leave as a legacy, for Pafos and Cyprus in general, the necessary infrastructure for a new approach in cultural activities beyond 2017./IBNA
Source: Cyprus News Agency