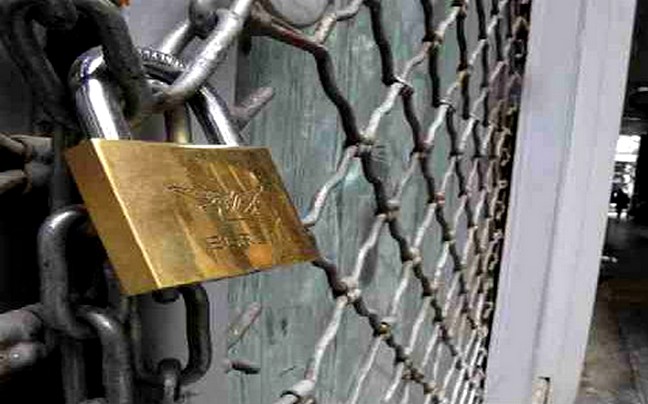 Athens, January 15, 2015/ Independent Balkan News Agency
By Spiros Sideris
Among the good news huddle the bad ones and together they shape an overview of the course of Greek enterprises in 2014.
According to official data of the General Commercial Registry (GEMI), in 2014 was recorded a positive balance between the companies that opened and those that were forced to close. Specifically, in 2014 were established nationwide 33,954 new companies, while respectively 30,427 companies went out of business (including idle businesses, bankruptcy, liquidation and deletion from records).
A more thorough analysis of the figures shows that compared with the previous two years, in 2014 were recorded fewer "padlocks", but also a smaller number of enterprises that made the "big" step to "set up shop". According to the newspaper "Kathimerini", what essentially happened is that possibly the shrinking of market reached its limits, while at the same time it becomes clear that there was a further limitation of those sources – banking lending, equity – which could fund even a small business start.
In 2012 there had been created 43,541 companies, while in 2013 had been created 42,790, numbers clearly higher than the 30,427 in 2014. Similarly, in 2012 there were 34.279 deletions, in 2013 were recorded 33,770 to drop to 30,427 in 2014.
The balance remained positive over the last three years, but the "gap" start ups-deletions has closed significantly. In 2014 the start ups were 11.6% more than the deletions, while in 2013 and 2012 was more by 26.7% and 27% respectively.
The figures suggest that probably most projects fall into the category of the so-called "necessity entrepreneurship" businesses, that is, that start up as – a temporary – employment. 70% of the companies created in 2014 were personal, with limited companies making up 19.6%, private limited companies (IKE) 11%, while 9.4% were the general partnerships, and 4% the limited partnerships
Individual, however, were the vast majority and businesses that went out of business in 2014. 65.2% (or 19 848 enterprises) exits from the GEMI in 2014 are sole proprietorships. 21.8% are general partnerships, 7.6% are limited partnerships and only 1.4% are SA companies, an element that also shows the concentration observed in the business map of the country.
Disappointing are the figures in terms of SME business in Attica, according to data from the Athens Chamber of Tradesmen (SEN) in 2014. In 2014 were registered 8,149 businesses, 544 less than the ones removed from it, while in 2013 registrations were 8,647, 151 more than the deletions.
Almost one in five companies (1475) opened in 2014 is active in the catering industry (restaurants and bars), followed by (1,392) retail companies, while in third place are financial and insurance service companies (672 companies).