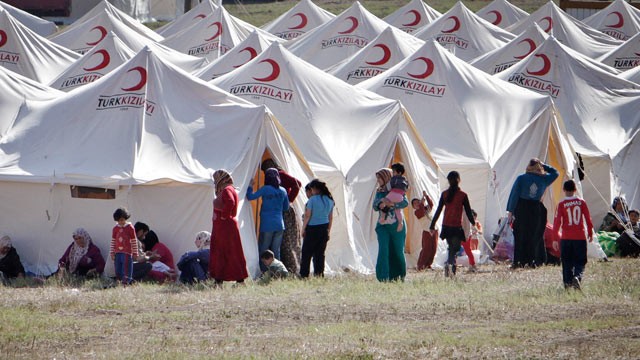 Numbers are relentless, numbers tell the truth. And the truth in Turkey is that Syrians are becoming more and more over the years, especially so in the past six years, when millions of them emigrated there because of the (ongoing) conflict back in their homeland.
The country's Foreign Minister Mevlüt Çavuşoğlu announced on Thursday, November 16 that over 224,000 Syrian babies were born on Turkish soil from since the beginning of war in Syria.
The Turkish FM was addressing the parliament's planning and budget committee and as he went, numbers became more shocking as he said "there are 976,000 school-age children" at the moment, in Turkey.
From the above number, "620,000 of these children began their education in Turkey," said the minister, according to Hurriyet's online edition. At the same time, ministry data speak of about "3,303,113 Syrian refugees (in total) in Turkey, with 228,223 of them in refugee camps." Nearly 17,000 Syrians are studying in Turkish universities while the number of Syrian academics in the country has reached 400…/IBNA
Photo: Vadim Ghirda/AP