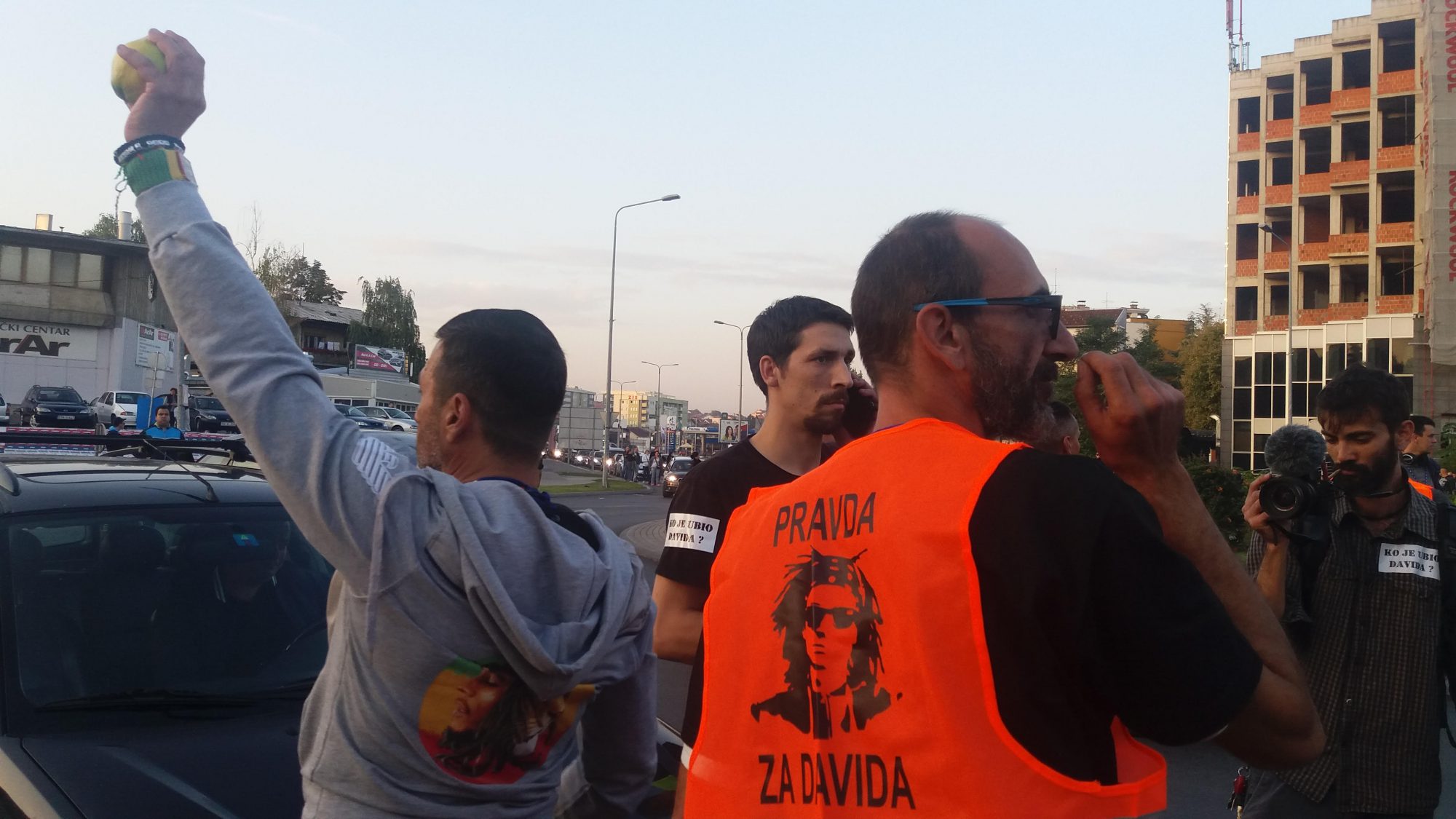 Banja Luka… two days ahead of the general polls in the country. The most tense atmosphere in the history of the Bosnia and Herzegovina…
Davor Dragičević, father of the killed 21-year-old David, together with members of the Group named Justice for David have called on citizens to gathering on the eve of election day in order to demonstrate and seek justice for the dead youth. People have accepted the invite.
More than 20 000 citizens from several cities in BiH gathered on Banja Luka's main square to support Davor's struggle for "justice and truth".
However, tensions began at noon when police blocked the way of large groups of demonstrators who had got there purposefully.
At 18.00 p.m. (local), Davor and his supporters blocked traffic in Banja Luka downtown.
Those who were rallying en masse, were also there to prevent whoever tried to drive through, also en mass. They punched car roofs and hindered drivers from advancing.
"Silently" but at the same time quite obviously and tangibly, police reacted to nothing other than freeing roads for the sake of protesters.
Later on, the large group returned to the main square where their main demonstration kicked off.
Davor blamed the Ministry of Interior's highest officials for organising, torturing and murdering his son David.
Allegedly, some "dirty officers" abducted David and killed him six days later. Since then, Davor has been protesting on the main city square, daily, (that is for more than 190 days in total), and the people who support him grows by the day. There are even some politicians who stand by the father's side Meanwhile, ruling parties have blame the opposition claiming that the actual, ongoing rally of the tragic parent underlines what
People protest in Republika Srpska (Banja Luka) in favour of a just probe into the death of the late youth David Dragičević, Friday, October 4, 2018
he goes through, overshadowing the upcoming general election.
At the same time, a few hundred metres away from the square, the ruling SNSD party held its last pre-election rally, celebrating… a rather premature "election victory".
Similar protests were held in Sarajevo, where citizens have demanded that the Dženan Memić case is solved.
All of those protests were over earlier on Friday, October 4. Banja Luka of Republika Srpska welcomed a night ahead of which lies a rather uncertain (near) future…. / IBNA