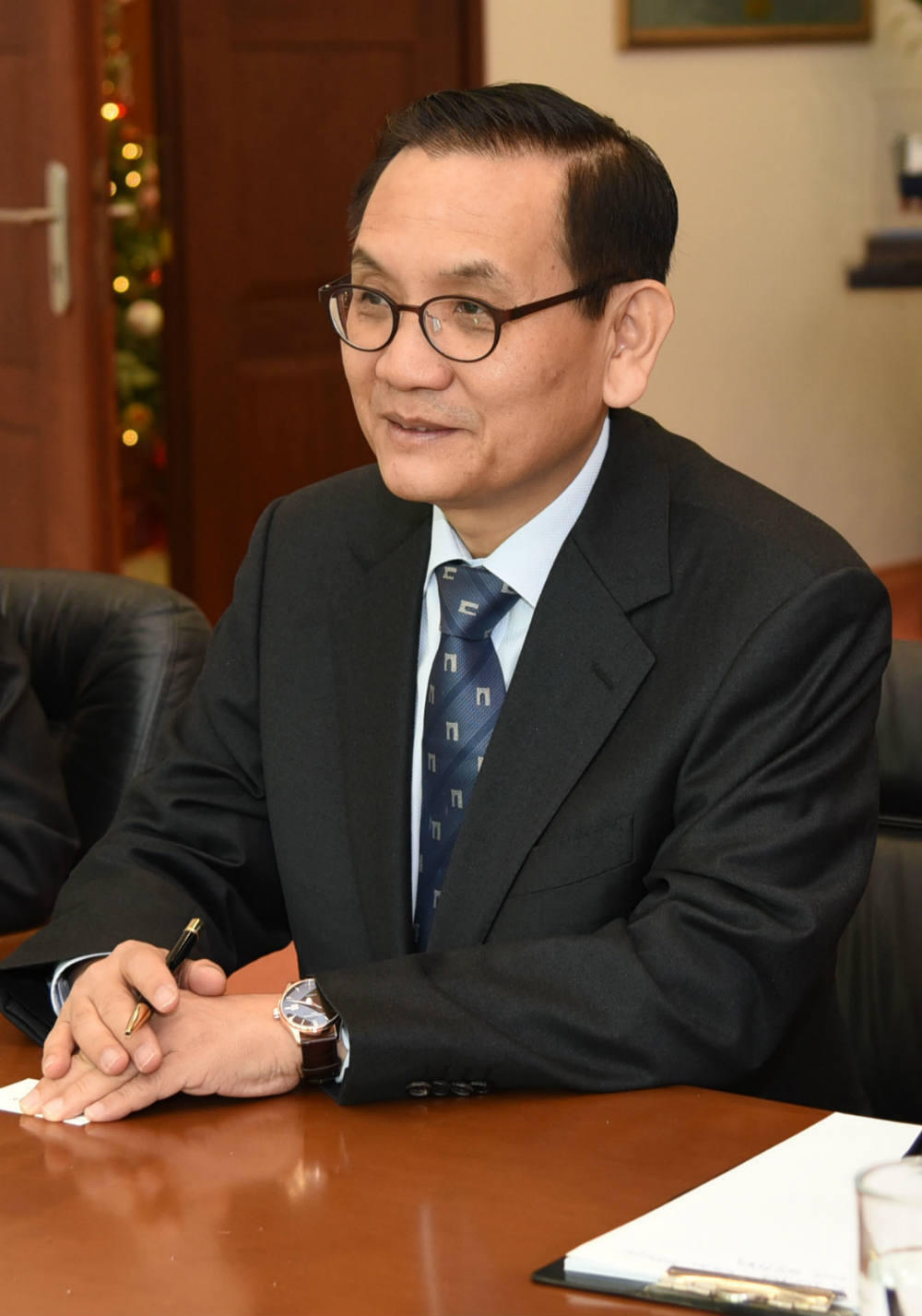 "I am very pleased to say that there has been a lot of development in the bilateral relationship between Greece and the Republic of Korea recently,"  were the words of the outgoing South Korean Ambassador to Greece Ahn Young-Jip who spoke on Tuesday, April 3 at a farewell ceremony.
Ahn Young-Jip expressed his amazement regarding "the kindness of Greek people and the beauty of crisp sunny days in Athens and the many islands he had the pleasure to visit", the Greek state news agency ANA-MPA reports.
"Visiting the historic sites, I learned about during my school days in person is such an exciting experience. Tasty cuisine was another delight to me," the ambassador added. Speaking about Athens' support to the PyeongChang (a county in Gangwon Province) Winter Olympic Games, he said that "Korea greatly appreciates all the support and cooperation of the government and the people of Greece in the preparation of the (2018) PyeongChang Winter Olympic Games this February. I am confident that there is huge potential for cooperation in this sense. I think something more is to be done from now on. I will advise my colleagues in Seoul to go extra miles to upgrade our relations and I am sure that my successor will do his job quite better than I did."
The South Korean diplomat talked about the visit of the premier of Korea to Greece "as well as many members of the Korean National Assembly and the vice speaker. From the Greek side, he added, Foreign Minister Nikos Kotzias and Culture Minister Lydia Koniordou visited Korea", ANA-MPA wrote.
According to the ambassador the number of Korean tourists has been steadily on the rise. As for the migrant/refugee crisis that Greece is trying to cope with, Ahn Young-Jip underlined the good co-operation of Seoul with Athens on the issue…  / IBNA