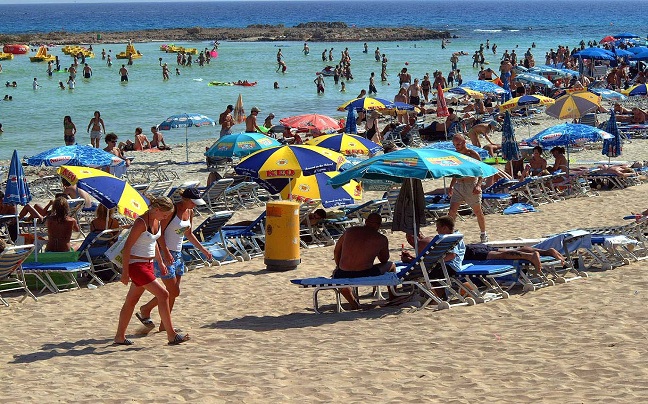 Nicosia, August 9, 2016/Independent Balkan News Agency
Outbound tourism is recording an increase of 5% this year, with Cypriots going mainly abroad for their summer vocations and in particular Greece but also other European countries.
According to the Travel Agents' Association, ACTA, the vast majority of Cypriots travel to Greece, Britain, Italy, and Austria.
"There are many charter flights to places like Athens, Thessaloniki, and Crete," ACTA chairman Dinos Kakkouras told CNA today, adding that there are also many charter and new scheduled flights to other areas of Greece like Rhodes, Skiathos, Mykonos, Santorini, Preveza, Kavala, Corfu, Zakynthos.
The trend started a few months ago and it shows an increase in outbound tourism of around 5%, he noted.
Kakkouras said there was also a significant increase in inbound tourism with all hotels full to capacity, something which is expected to continue in the next weeks and hopefully throughout the winter.
Britain continues to be Cyprus' main market, followed by Russia, Israel, Germany, the Scandinavian countries and other countries.
Source: Cyprus News Agency