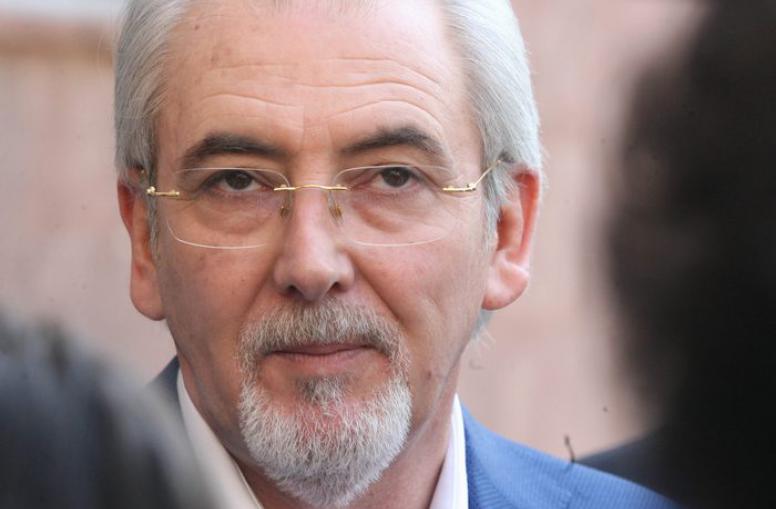 Sofia, January 14, 2016/Independent Balkan News Agency
By Clive Leviev-Sawyer of The Sofia Globe
Lyutvi Mestan, the ousted leader of Bulgaria's third-largest party in Parliament, the Movement for Rights and Freedoms (MRF), said on January 14 that he was consulting his lawyer about legal action against all who accused him of espionage and treason during the recent drama in the party.
Mestan, who after MRF founder and honorary president Ahmed Dogan was only the second person to hold the post of party leader, now is relegated to the back bench of the National Assembly, sitting alongside five MPs who quit the parliamentary group along with him. Temporarily, the party leadership is in the hands of a triumvirate.
On December 22, when it was clear that Dogan would have Mestan deposed as party leader, Mestan went to the Turkish embassy along with his spouse. This incident, along with alleged attempts by Turkey's president and prime minister to pressure Prime Minister and GERB party leader Boiko Borissov to take Mestan's side in the MRF background, are seen as part of the background to Bulgaria's Foreign Ministry summoning the Turkish ambassador to hand him a protest note.
The Bulgarian Foreign Ministry also is understood to have intervened to discourage senior Turkish officials, including that country's foreign minister, from visiting Bulgaria amid the MRF drama.
Mestan told reporters on January 14 that his lawyers were collecting specific information on all legal entities and individuals, including members of the media, who because of the events at the end of 2015 accused him of espionage and treason.
He said that said he would sue journalists and media because of allegations that he was spying for another country: "With all the other nonsense I might not bother, but in terms of charges of espionage and working against the national interests of Bulgaria, I will lodge court action and seek my right against all media and individuals who dared to make such an accusation".
Mestan said that visiting a foreign embassy was not a crime. He said that he had stayed at the embassy at the time of a pre-arranged meeting with the Turkish ambassador.
Asked whether he would be setting up a new political formation, Mestan gave no specific answer but expressed surprise at speculation that it would be an "Islamist" project. As to the formation of a party, "all in good time," he told reporters. Mestan underlined that he and those MPs who had left the MRF along with him would be in opposition to the current majority in the National Assembly.
When Mestan was MRF leader, the party was key to the 2013/14 now-departed ruling axis. When Borissov's GERB again gained the most votes in early parliamentary elections in October 2014 and formed a governing coalition, Mestan announced that the MRF would sit as an opposition party.
Mestan said that the state should not interfere if he and his followers wanted to create a political entity, because this would infringe the rights guaranteed by Bulgaria's constitution.
"How to assess whether a party is pro Turkish or Islamist? I insist the state through its special tools really monitor this process, it is necessary, but not to intervene in a manner that would restrict the constitutionally guaranteed freedom of political activity. If the purpose of these massive organised insinuations is to legitimise any unconstitutional action against me and my associates, this would mean a return to dark times," Mestan said.
Photo: www.euractiv.com