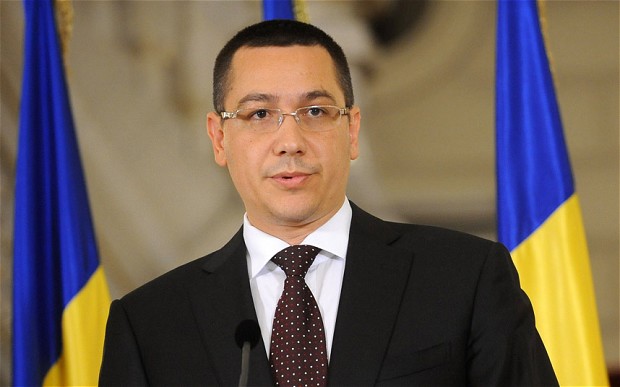 Review by Christos T. Panagopoulos –
Romanian Prime Minister, Victor Ponta, said in a meeting with American business people, that the political and military relations with the U.S. are almost perfect and Romania would like to see the economic relations with the United States to reach the same level.
"We are grateful for the opportunity to meet in this format, so as we managed to meet also in Bucharest. (…) Our political and military partnership works almost perfectly and we are proud of this. But I am here, first of all, to give assurances that we wish to keep the economic relations at the same level. I do not hide the fact that Romania's economic potential could be a higher one than at present. (…) I encourage you to invest even more, to create jobs", said Prime Minister Ponta in the opening of the roundtable organized by the American — Romanian Business Council (AMRO) and the U.S. Chamber of Commerce & Business Roundtable (BR).
Ponta added that together with fellow delegates, ministers of Energy, Environment , Foreign Affairs and Education, wants to present "a picture of a government engaged in business development", a country engaged in improving economic relations and in providing "predictability and stability". "And I think that stability and predictability are the key words for all the companies you represent", underlined Victor Ponta.
In turn, the event organizers thanked the Romanian Prime Minister for his presence, given the busy schedule of his visit to the U.S., where he has scheduled meetings with high-level U.S. officials. Also, they appreciated the importance of the Romanian delegation and expressed their desire to further develop successful businesses between American companies and Romanian ones.
The Romanian Prime Minister further made a presentation of the business potential and answered questions of representatives of AMRO component companies together with Secretary of State for International Trade Francisco Sanchez.
AMRO is an entity established in January 2012, with more than 80 U.S. companies as members, including Exxon, Chevron, Rayethon, CNA.
Business Roundtable is the largest lobbying organization in the U.S. and represents the interests of companies whose turnover is around 7.3 trillion dollars.
Source: Agerpres