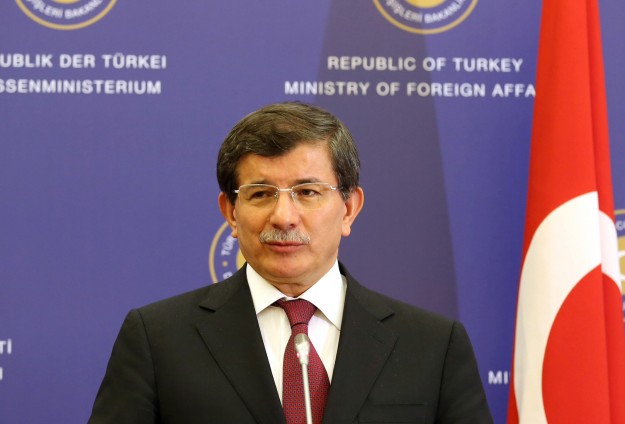 Review by Christos T. Panagopoulos –
Turkish Foreign Minister, Ahmet Davutoğlu, has dismissed media reports that accuse Turkey of assisting radical opposition groups in Syria.
Davutoğlu said such reports carried ill intentions, misrepresenting Turkey's position on the Middle East country. "We have never supported any non-Syrian group or any group which acts in ways that cast a shadow on the righteous struggle of the Syrian people", Davutoğlu told journalists during a press conference with Belarussian Foreign Minister Vladimir Makey on Thursday.
"Our position is very clear on the Syrian regime and on these factions that try to exploit a power vacuum in Syria", he noted.
Turkey has spent in excess of 2 billion dollars in aid for over 200,000 Syrians it hosts in camps.
During the press meeting, both Turkish and Belarussian Foreign Ministers expressed their willingness to boost bilateral ties, hoping to double a 500 million dollar trade volume between the countries. Ministers said Turkey and Belarus agreed on a mutual visa exemption deal planned to take effect before the end of the year.
Source: Anadolu News Agency