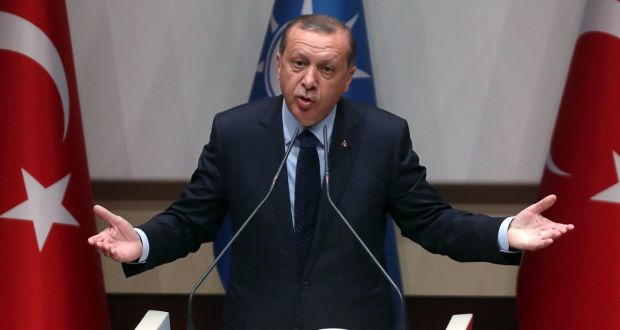 Turkish President Recep Tayyip Erdogan in his speech to AKP members in Ankara referred to the country's relations with Germany and the EU.
They have made me a central face of their election campaign. After the elections they will look at me in the face. They go to sleep, awake Turkey. They go to sleep, awake Erdogan. But what has Erdogan done to you? Are the elections being held in Turkey or in Germany? We call on our homeland members not to vote those who are against Turkey. This attitude leads Germany to the political era before the Second World War", said the Turkish president.
Erdogan also urged the countries of Europe to decide on the future of relations with Turkey, but he has made it clear that Turkey's goal remains the full membership in the EU.
From the EU come messages that these announcements are not binding in nature and that a decision must be taken together. Of course you make the decision. If you can not withstand Turkey's relationship with the EU then go out and say it honestly, but Turkey has not changed its official policy, which is aimed at joining the EU./IBNA