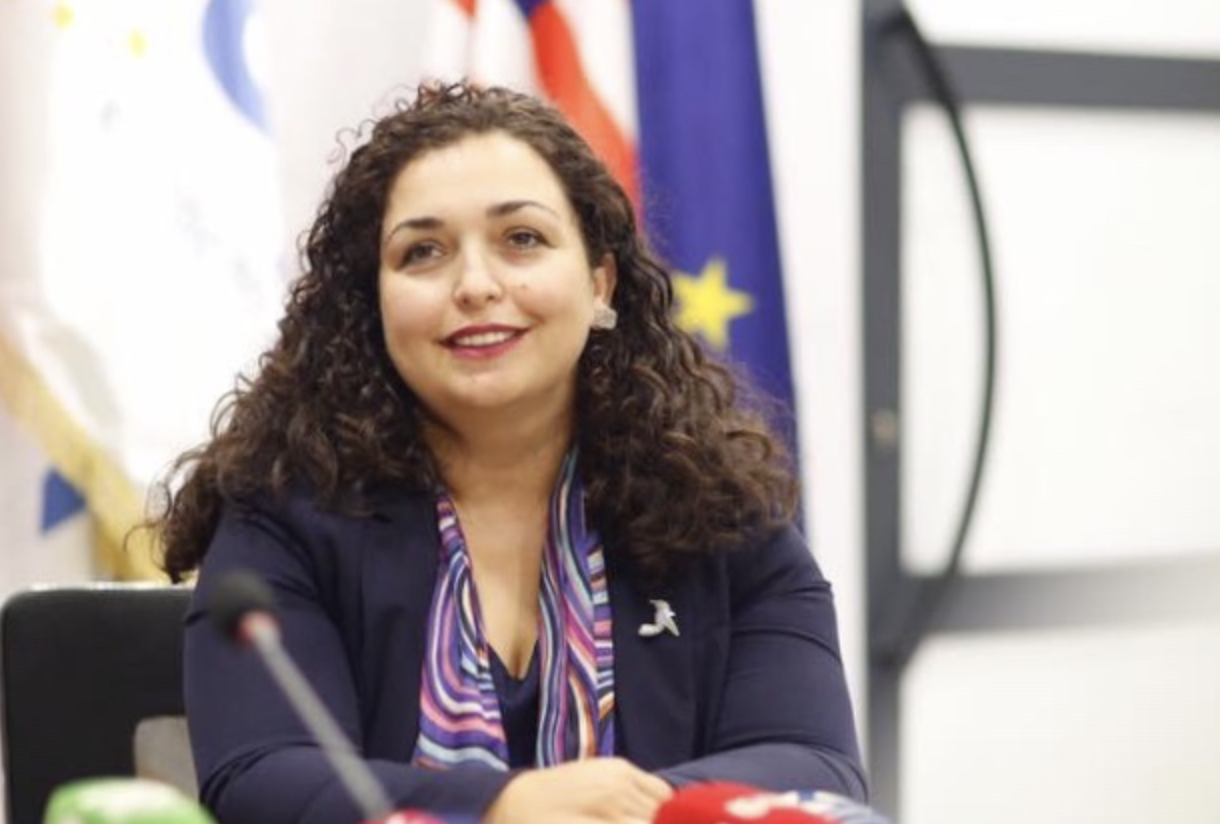 The President of Kosovo, Vjosa Osmani strongly opposed some points in this year's Progress Report prepared by the European Commission on Kosovo's achievements and failures and some attitudes of European Union officials regarding northern Kosovo. In a press conference, Osmani asked European officials to support the anti-crime actions and not to oppose them.
Osmani said of the EU report that the fight against crime and corruption and the lack of freedom of expression in the north of the country are challenging for Kosovo. Citing the progress report, which suggests that additional measures need to be taken to fight criminal activities, including corruption and illegal border crossings, Osmani said EU officials should support Kosovo on these issues in the future.
"We ask all EU officials to stay true to these statements so that whenever the law enforcement bodies of the Republic of Kosovo fight crime and smuggling in every corner of our country, including the north, we have their support and not their opposition," Osmani said.
"My position as president on this is already clear. There is no compromise in the fight against crime and corruption, and this has already been proven," he said.
He said he hoped EU officials would not make "unilateral and unfounded statements" in the future, responding to EU High Representative for Foreign Affairs and Security Policy Josep Borrell, who said Kosovo should not take "unilateral actions" following Kosovo Police's action against smuggling.
"I hope that in the future, EU officials will not make unilateral and unfounded statements, which can only increase tensions and hinder our efforts for the rule of law in every corner of Kosovo. I am glad that there was reflection today. I welcome Mr. Blinken's statement," said Osmani./ibna