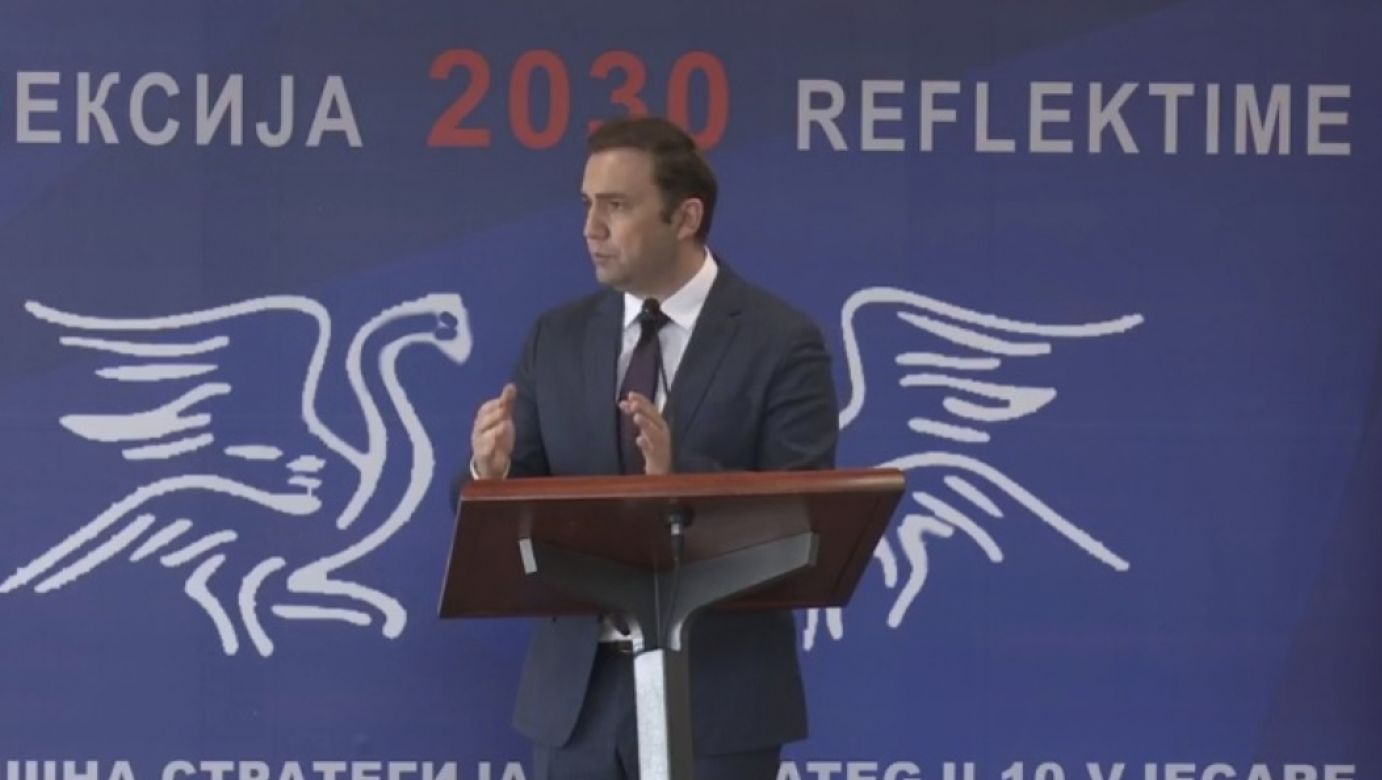 June is the best opportunity to find a solution with Bulgaria and lift the veto, despite the fact that there is a caretaker government in Sofia, Foreign Minister Bujar Osmani said today. He dismissed allegations that the current government in Sofia has no power to resolve such issues, saying – yes, it is caretaker, but it is not the state election commission, but a government. He also informed that intensive communication with her has already been established.
"We approached with a request to meet, to hold the intergovernmental committee meeting, to adapt the action plan, but, of course, we are working with our friends and supporters to unlock the process," Osmani said.
He added that the country is trying in every way to restore trust with Bulgaria and is of the opinion that the only way to return relations between the two countries to normal is to return to the Friendship Agreement itself.
"We will return to the Agreement if we hold the first intergovernmental conference, giving an overview of what has been implemented so far in the Agreement and we will make an action plan for what we need to implement in the next period. "We are trying to do this as a ministry for the next six months," Osmani said.
He noted that this would require the approval of the Annual Report of the Committee on Historical Issues, which, as he said, "was approved almost yesterday", so he believes that one of the conditions for holding the Intergovernmental Conference has been met, although minimal technical corrections should be made to this report, as well as alignment with the action plan.
According to Osmani, there is a serious precautionary commitment of the Portuguese Presidency with the EU and serious efforts to bridge the differences between Skopje and Sofia, and in this context is tomorrow's visit of Portuguese Foreign Minister Augusto Santos Silva with the Commissioner. EU Enlargement Oliver Varhelyi.
"We are waiting for the Portuguese minister tomorrow and we hope that he will present proposals and ideas on how to overcome this blockade and restore trust between the two sides," Osmani said today./ibna