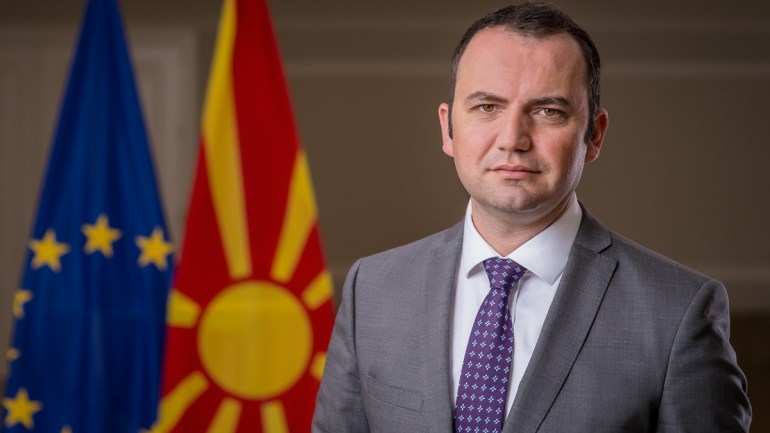 North Macedonian Foreign Minister Bujar Osmani believes that 99% of the points in the Action Plan have been identified with Bulgaria and negotiations for the Intergovernmental Conference on the country can resume. The remaining one percent, according to the minister, concerns technical details and that is why he remains optimistic that this text will be completed in the coming days.
He stressed the need to set emotions aside and promote a rational approach to the talks with Bulgaria.
"There was a feeling that in the first phase the dialogue between us and Bulgaria was very emotionally charged; we believe that we need to change the approach of this dialogue, establish a more rational perspective to these talks and continue to communicate on issues where we share a deeper understanding," Osmani said.
Asked if the DUI was in talks for a new parliamentary majority, Osmani replied negatively.
"No, the parliamentary majority is stable, we have a busy agenda and we do not have time to spare on such issues that are not in the interest of the citizens. I do not think that the political games around the majority in Parliament matter to them. We will focus on activities such as this cooperation with West Rhine-Westphalia that will bring benefits to the citizens," Osmani responded.
At his request, Bujar Osmani had a teleconference with Augusto Santos Silva, Minister of Foreign Affairs of Portugal and President of the EU Council, during which the European dossier of the Republic of North Macedonia was also discussed, in addition to bilateral relations.
According to the Foreign Ministry, talks centered around the possibilities of the Portuguese Presidency to complete the EU Council's decision last March and green-light the country's negotiations.
Bujar Osmani welcomed the determination and continued cooperation of the Portuguese Presidency with the Council of the European Union on the European agenda of the Republic of North Macedonia and the Western Balkans. /ibna