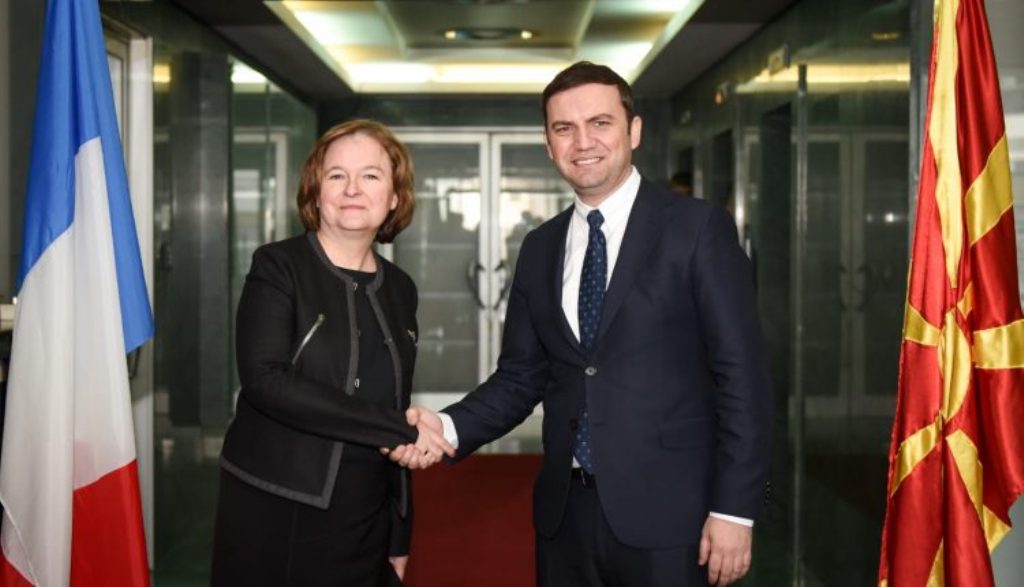 Minister for European Affairs at the Ministry for Europe in the French Foreign Ministry, Natalie Loazo was in Skopje today for an official visit, where she met senior government officials.
In her meeting with deputy PM, Bujar Osmani, the latter expressed his gratitude for the support given by France for the country's European integration.
"A safe, stable and powerful Europe with strong and effective institutions are some of the priorities that both North Macedonia and France share", Osmani said.
On her part, the French minister said that she was happy about her visit in a country which managed to solve its disputes with the neighbours.
"Your country managed to solve the name dispute thanks to the courage shown by politicians", Loazo said.
She added that Europe needs Western Balkans to be stable. /ibna/