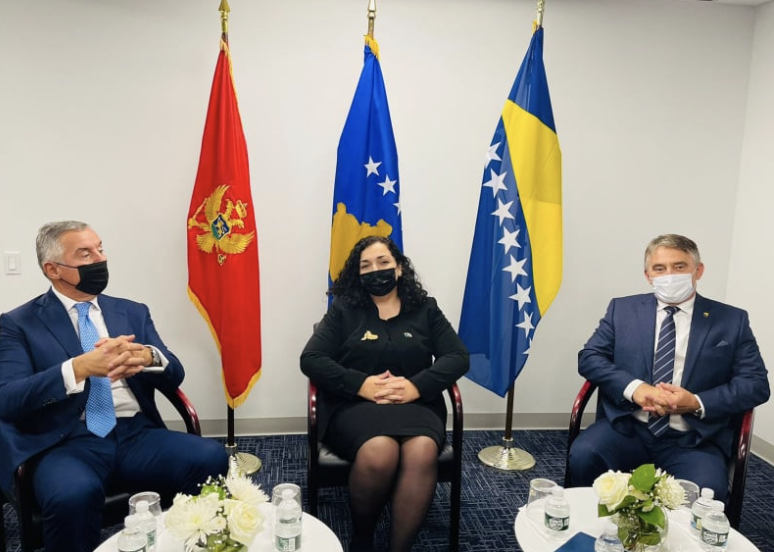 In a joint press release, the Presidents of Kosovo, Montenegro and the Presidency of Bosnia and Herzegovina expressed their concern about recent developments in the region.
According to a press release of the Presidency of Kosovo, President Vjosa Osmani met on Thursday with the President of Montenegro, Milo Đukanović, and the member of the Presidency of Bosnia and Herzegovina, Željko Komšić, in New York , in the framework of the United Nations General Assembly.
The three Presidents expressed their concern about the latest developments and also "their common goal of maintaining stability as a prerequisite for the European perspective of all Western Balkan countries".
"The three presidents agreed to continue communication and dialogue on this issue," the statement said.
The three countries recently rejected the "Open Balkans" initiative launched by Albania, North Macedonia and Serbia. Recently, there have been tensions in Montenegro over the ordination of the new Montenegrin Metropolitan of the Serbian Orthodox Church in the country, and border crossings between Kosovo and Serbia, in Jarinje and Brnjak, have been blocked for four days by Serbian protesters from northern Kosovo, after the Kosovo government decided to implement the reciprocity measure for Serbian traffic signs. /ibna