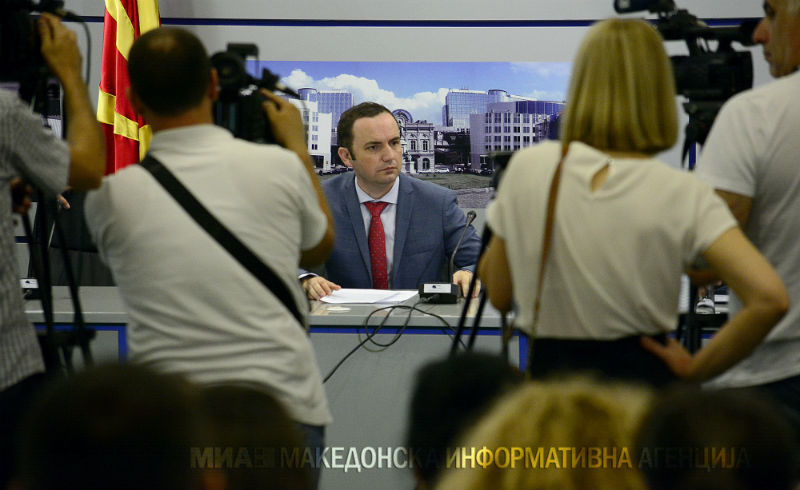 Deputy PM for European Affairs Bujar Osmani met Thursday with the Japan International Cooperation Agency (JICA) Deputy Director General of Middle East and Europe Department, Chie Miyahara.
Miyahara briefed Osmani on priorities in the sphere of cooperation within new Western Balkans Cooperation Initiative, Secretariat for European Affairs said in a press release.
"We have successful bilateral cooperation for 20 years, which showed concrete and sustainable results through which important projects were implemented in Macedonia which are mainly beneficial for the citizens", Osmani said, highlighting Japanese aid in health sector, as the donation of medical equipment and vehicles in primary health care in several municipalities.
He also underlined that Japan proved to be real friend to fYROMacedonia when it provided urgent aid of over €100.000 for overcoming the consequences of the floods in 2016. Osmani also underlined that Japanese government provided aid to the country to cope with the migrant crisis.
Osmani expressed confidence that the cooperation between the two countries will expand and deepen especially within new Western Balkans Cooperation Initiative, in the defined priority areas as disaster risk reduction, development of private sector, environment, etc. In this direction he said that the agreement on technical cooperation between the governments of Japan and fYROMacedonia is in the phase of final consultation and he expected to be signed soon.
We find ourselves in historical period as a country. Within a few days, we expect a positive decision from Brussels to start EU accession negotiations, after which the society will enter a deep transformation, for which we will welcome any help of all our friends and we consider Japan as one of the more important friends, Osmani said./IBNA