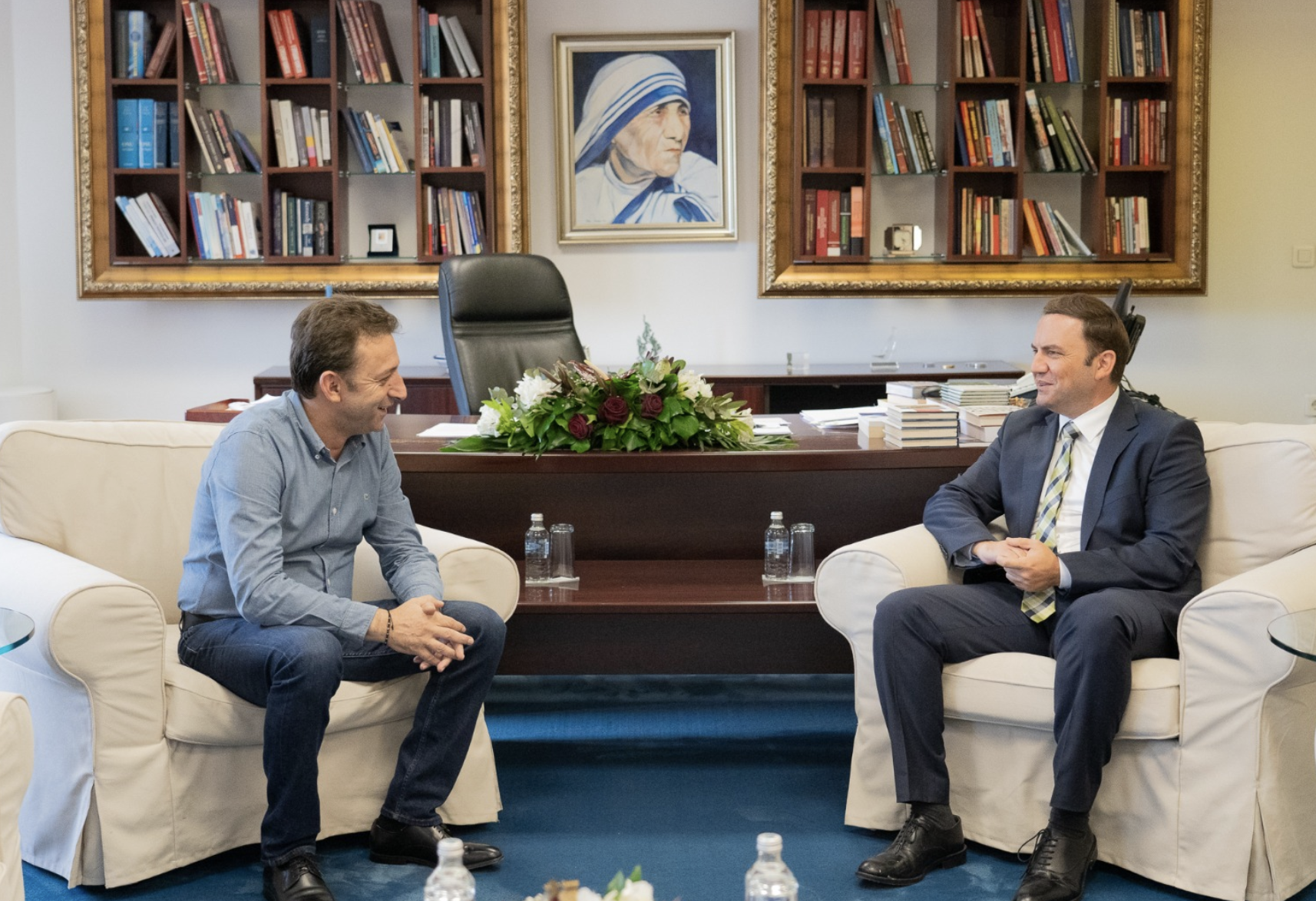 The Minister of Foreign Affairs of North Macedonia, Bujar Osmani, had a meeting on Thursday with the President of the "Football Federation of Macedonia (FFM)", Muamed Sejdini, from whom he requested the change of the name of the Federation, in order for it to correspond to its constitutional name.
Congratulating the success of the Republic of North Macedonia's debut at this year's European Championship, Osmani thanked from the part of the government and the Ministry of Foreign Affairs for the dignified representation of the country in the international community.
According to a relevant announcement of the Ministry of Foreign Affairs, the main topic of the meeting was the challenges faced by the name of the national football federation and the national football team of the country. Osmani pointed out the legal obligations for the use of the constitutional name by the organizations that represent the country and that in any way receive grants or other funding from the state. The interlocutors agreed to approach this issue with good will and a positive approach, in order to overcome all the disagreements and challenges that arise.
On this occasion, Osmani informed Sejdini that the Ministry of Foreign Affairs reacted in a timely manner to UEFA and the foreign media for the incorrect application of the nationality of the members of the Organization and the national team, noting that UEFA corrected the mistakes in time.
At the recent EURO2020, in which North Macedonia also participated, the Football Federation appeared as the "Football Federation of Macedonia (FFM)", as to date it has not changed its name, which provoked strong reactions from the Greek side, which noted that this action contradicts the provisions of the Prespa Agreement.
A few days ago, Zoran Zaev called on the Football Federation to change its name, as he noted the country's constitutional name is the Republic of North Macedonia./ibna