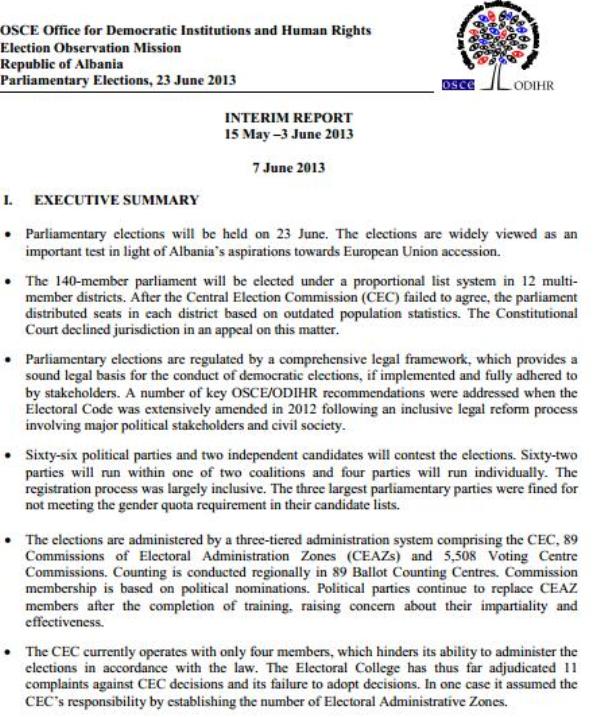 Tirana, June 7, 2013
OSCE/ODIHR has published the preliminary report for the June 23 elections.
The report points out amongst others that these elections are considered as a key test for the process of integration into the European Union.
Another concern pointed out by the report is the fact that the Central Election Commission currently has only 4 members and that the vacancies may lead to problems in the functioning of this institution.
The report also states that the political climate is dominated by the lack of trust between the Socialist Party and the Democratic Party.
The report goes on by stating that the Alliance for Wellbeing, Employment and Integration led by the Democratic Party has 25 political parties, whereas the Alliance for a European Albania led by the Socialist Party has 37 parties.
Another interesting fact pointed out by the report is that the gender quotas have not been met by the Democratic Party, Socialist Party and Socialist Movement for Integration Party in the candidate lists for parliament. /ibna/