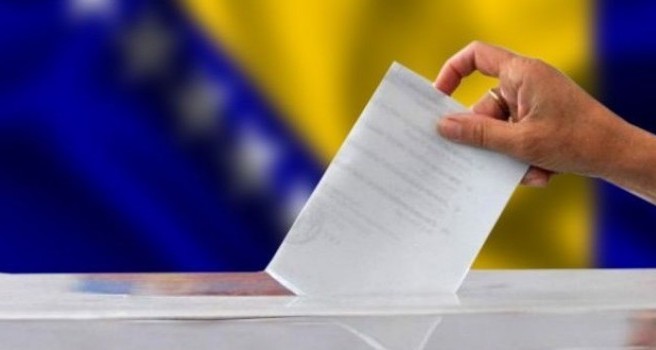 Sarajevo, June 26, 2015/ Independent Balkan News Agency
By Mladen Dragojlovic
Elections experts from the OSCE Office for Democratic Institutions and Human Rights (ODIHR) met with electoral stakeholders in Sarajevo on June 24-25, 2015 to present recommendations from the final report on the October 12, 2014 general elections in BiH, announced the OSCE Mission in BiH.
As it says in the announcement, the report's findings and recommendations were presented to officials from the Ministry of Foreign Affairs, the Central Election Commission, the Parliamentary Commission for Conflict of Interest, the Regulatory Communication Agency and the Constitutional Court, as well as to representatives of political parties, civil society and the international community.
"We welcome BiH willingness to follow up on our electoral recommendations in an inclusive and open manner. ODIHR is ready to support authorities in this process, including through the review of draft or final amendments to election legislation, said Corien Jonker, who headed the ODIHR election observation mission in October".
The discussions focused on the recommendations by the mission to remove ethnicity and residency-based restrictions on the right to vote and stand as a candidate, to address the risk of politically imbalanced boards in polling stations, and to review campaign finance regulations and legal provisions for the allocation of polling staff.
Discussions also focused on the need to ensure media freedom and the role of the public broadcaster in providing impartial and balanced campaign coverage, as well as efforts to ensure the participation of internally displaced persons.
In the report, OSCE/ODIHR says that as reflected in the Statement of Preliminary Findings and Conclusions issued on October 13, 2014, the elections were held in a competitive environment where candidates were able to campaign freely and fundamental freedoms of expression, association and assembly were respected.
"While the elections were efficiently administered, widespread credible allegations of electoral contestants manipulating the composition of polling station commissions reduced stakeholder confidence in the integrity of the process. In addition, the lack of a shared vision in the country's future and cooperation among the three constituent peoples continues to hinder the reforms necessary to fully ensure democratic elections. A growing mistrust by citizens in the functioning of the democratic institutions endangers stability, is stressed in report.
The report also emphasized that the legal framework is generally sufficient for the conduct of democratic elections. Recent amendments, as it states in the report, met some prior OSCE/ODIHR recommendations, including increasing the gender participation quota to 40 per cent both in election administration and in candidate lists.
"However, a lack of political will to move beyond the 1995 General Framework Agreement for Peace (Dayton Agreement) means that important and long-standing shortcomings remain. In particular, ethnicity based restrictions on the right to stand and to vote are contrary to OSCE commitments and Council of Europe standards. It is regrettable that this is the second election held in violation of the Sejdić- Finci judgment of the European Court of Human Rights", is mentioned in OSCE/ODIHR report.