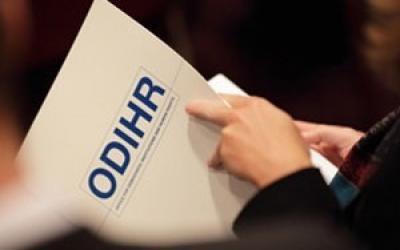 Tirana, June 24, 2013
OSCE/ODIHR observation mission in our country declared today while presenting the preliminary report on the elections, that real elections have taken place at a critical time.
"It's time for the political class to listen to the verdict of the people. Politics is part of the elections, but party policies have been damaging in the past. The voting has gone well, but there have been technical irregularities. 25% of the votes have been counted so far. There's stagnation in Argirocastro, but our observers are following the process, in spite of technical problems", declared the representative of OSCE/ODIHR.
The mission declared that party differences have mined the functioning of CEC, although, according to it, CEC has done its job even without the necessary quorum.
The mission also declared that parties have exchanged accusations during the campaign, while the campaign in general has been quiet.
The observers of OSCE/ODIHR have also talked about the murder taken place in Lac yesterday and other incidents, for which they said that they have damaged the electoral process.
The observers said that the counting process is being delayed, appealing for the election results to come out as soon as possible.
OSCE/ODIHR report will be issued in two months time. /ibna/