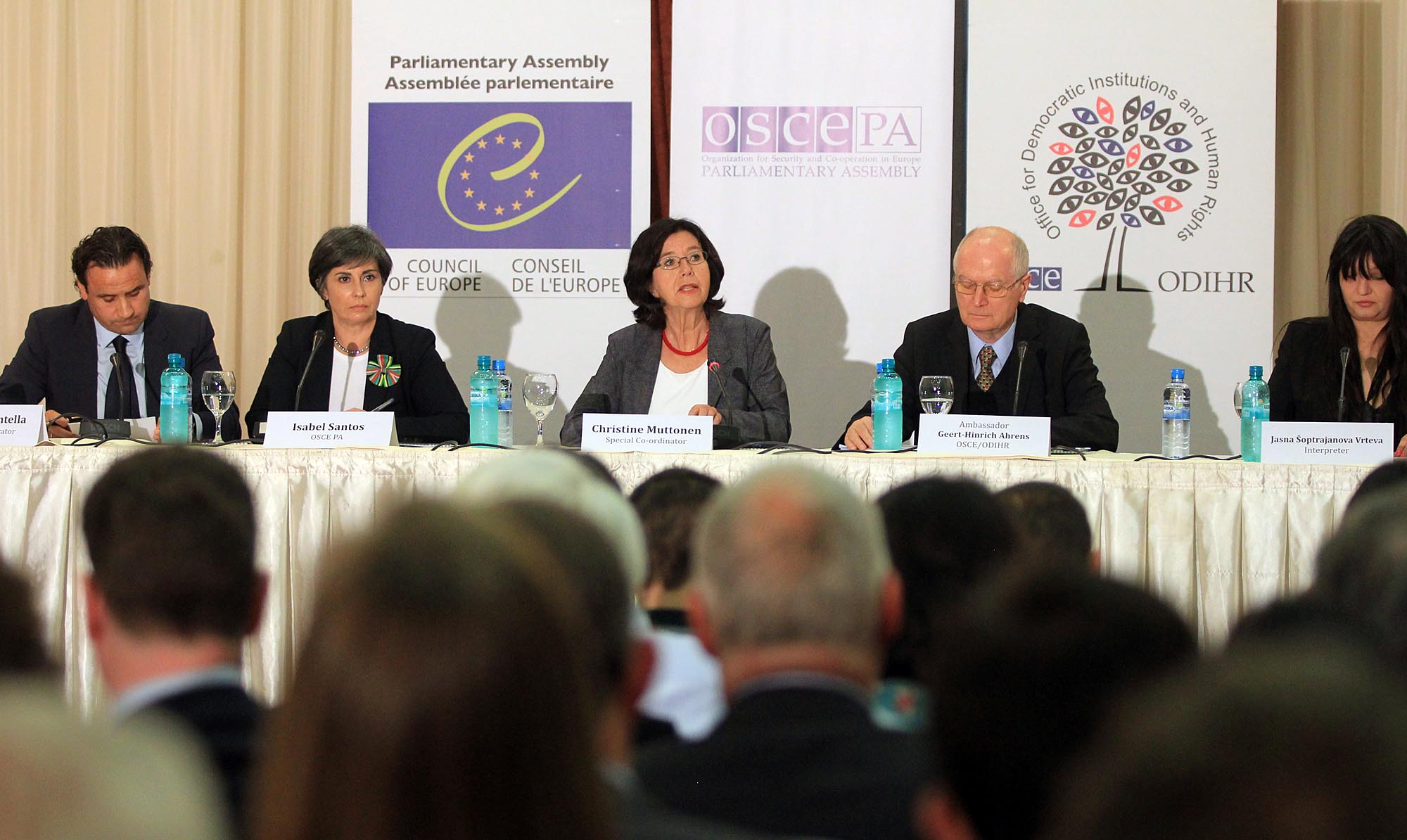 Skopje, April 28, 2014/Independent Balkan News Agency
By Naser Pajaziti
OSCE/ODIHR observers have issued today the preliminary evaluations following the monitoring of yesterday's parliamentary and presidential elections in the former Yugoslav Republic of Macedonia.
The presentation was made a few minutes ago during a news conference which was followed by IBNA's journalist in Skopje.
According to OSCE/ODIHR, the elections were held in a quiet atmosphere without incidents, but declared on the other hand,  that a number of irregularities have been noticed which have in turn damaged the image of the electoral process.
Head of OSCE/ODIHR, Geert Ahrens said that parliamentary and presidential elections were held quietly and the citizens were able to vote, although parties in power could not divide party activities from the government ones.
"Problems consist on the failure to divide the state from the party, the lack of conditions for an equal race, the lack of equal representation on the media and open issues relating to the electoral list", said Geert Ahrens.
According to the report, with these elections, the country has not complied with the key standards as an OSCE member country.
"Our observers have noticed that there was a lot of intimidation during the campaign. The Albanian party in power, BDI, continued the boycott of the presidential and has put pressure on Albanian voters not to vote. Experienced politicians, as citizens of European democratic countries, have never encouraged policies of boycott when it comes to elections", said OSCE officials.
They also expressed their regret about the news that the largest Macedonian opposition party has decided not to recognize the election results.
"We call upon all leaders to work together in order to secure a normal start of work by the new government. OSCE is ready to assist leaders in this process in order to move forward with democracy", said Christine Mutonen from OSCE.
According to the preliminary report of OSCE/ODIHR, media have been at the service of the party in power, by offering more time to the candidates of the party in power and its presidential candidate, while it has led a negative and critical campaign against the opposition. /ibna/
More:
VMRO-DPMNE achieves an absolute victory, what's the new parliamentary composition