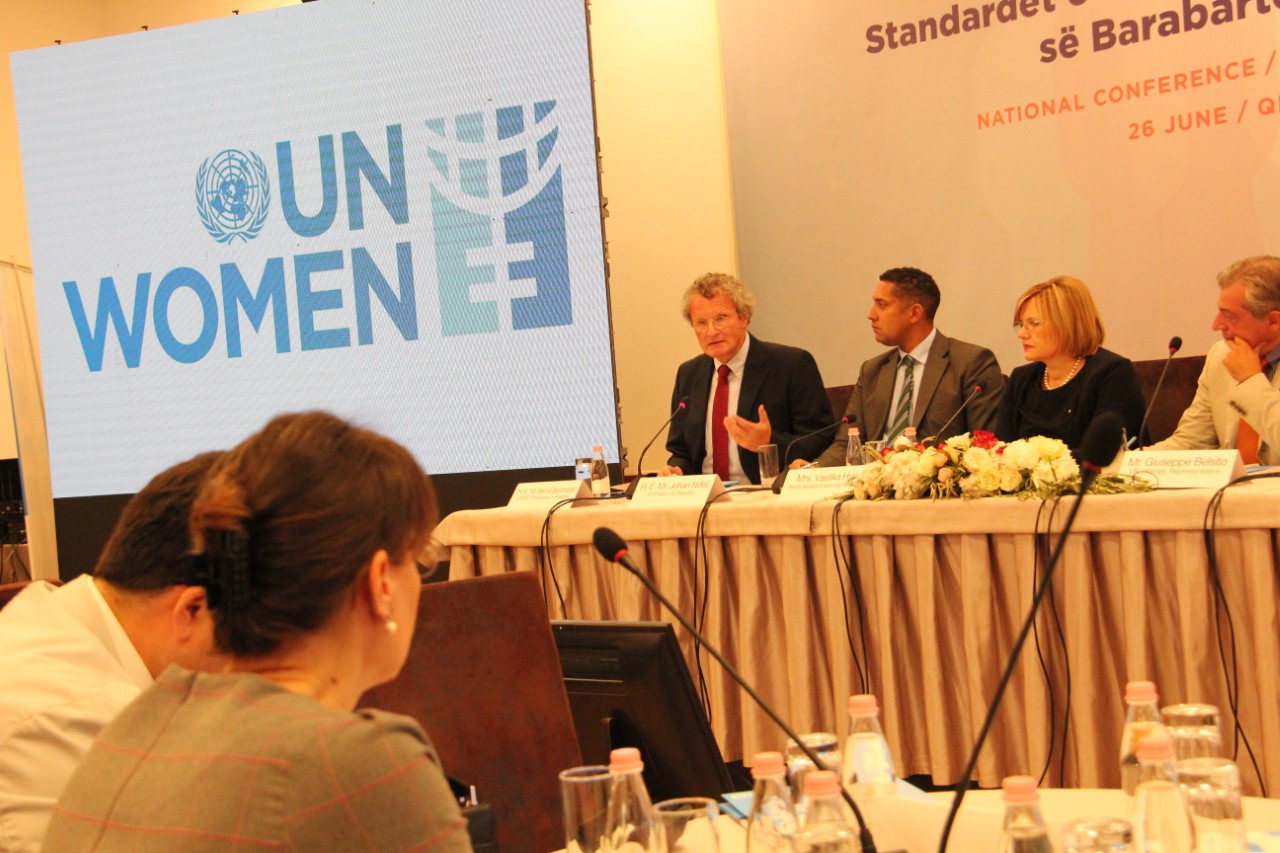 OSCE ambassador to Albania, Bernd Borchardt declared today that political parties should do more in order for women to be equally represented in the process for the selection of party candidates.
Borchardt said that the Electoral Code provision which refuses party candidate lists if they do not meet the gender quota, should be introduced again.
Speaking in a conference for women in politics, Borchardt said that this provision has been lifted from the Electoral Code.
"A mere penalty for political parties and electoral lists which do not meet the gender quota, do not advance the cause for women in politics as much as the rejection of the lists does", he said.
Borchardt also said that the positive trend of the recent years regarding women in politics must be preserved and be promoted.
"Perhaps, in the future we may see a woman prime minister in Albania. Until then, we will be do more in order to see more women in local councils, parliament and senior posts", OSCE ambassador declared. /ibna/