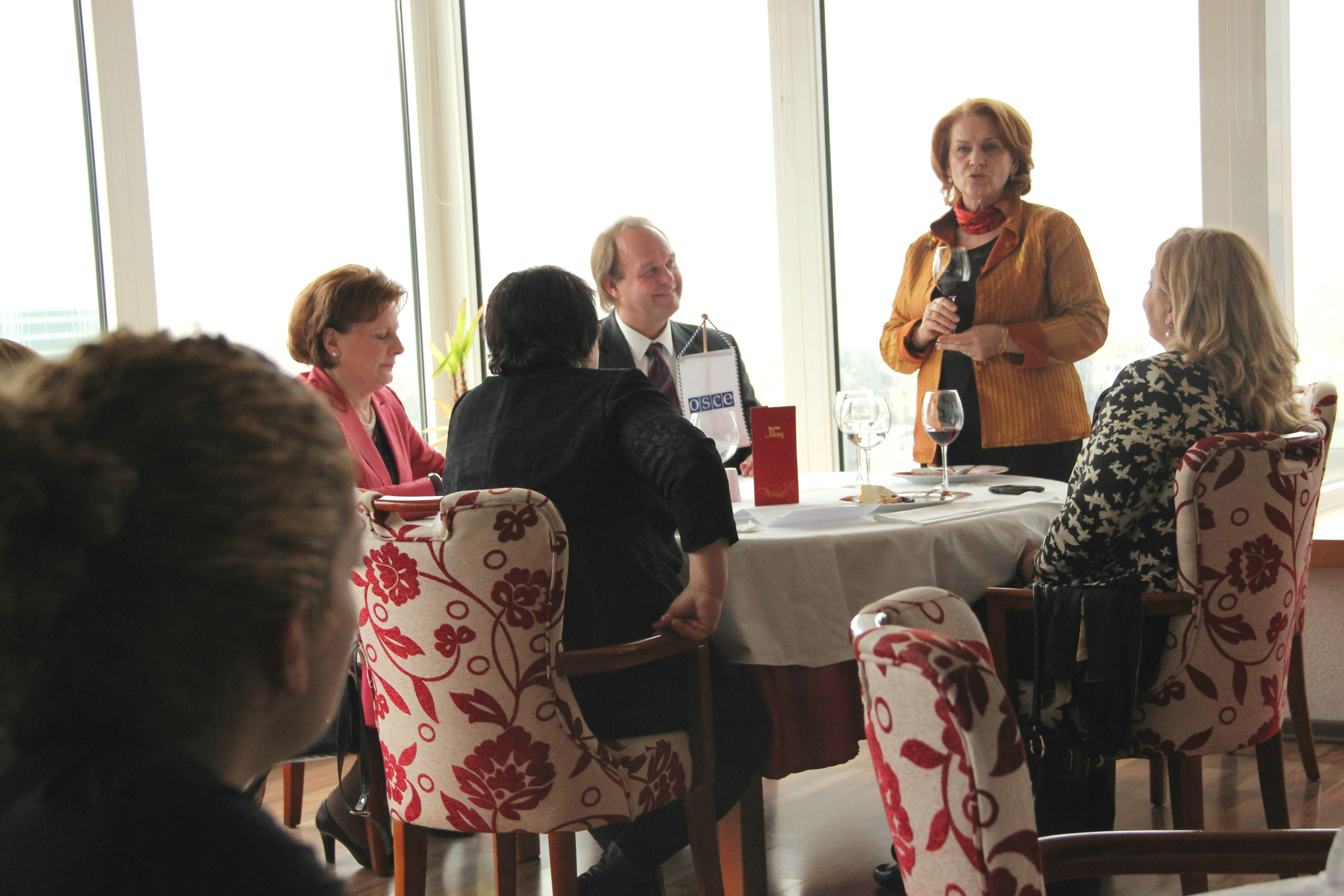 TIRANA — The Head of the OSCE Presence in Albania, Ambassador Eugen Wollfarth, hosted a working lunch for women parliamentarians today, to highlight achievements in promoting the role of women in political life and encourage the further increase of women's representation in the new legislature.
"The OSCE Presence in Albania has been a staunch supporter of increased participation of women in political and public life. We conducted capacity-building programmes for women in leadership and facilitated women parliamentarians' outreach to their constituencies. In addition, we have established networking structures for approximately 1,500 women from national and local politics, civil society and business. I am delighted to see that all these efforts are bearing fruit, and that women parliamentarians are leading the way in pursuing cross-party co-operation,"Ambassador Wollfarth said at today's event.
"The political parties' candidate lists for the June elections will soon be compiled. I would hope and expect to see a number of women in 'good' positions on the party lists, in line with the spirit of the gender quota. This would not only send a strong signal of the parties' commitment to gender equality, but also serve as further encouragement to participation of under-represented groups in Albanian political life," he added.
The Presence's activities to promote women in governance build on the OSCE's regional experience in supporting the efforts of state and non-state organizations to implement more ambitious gender-equality objectives.