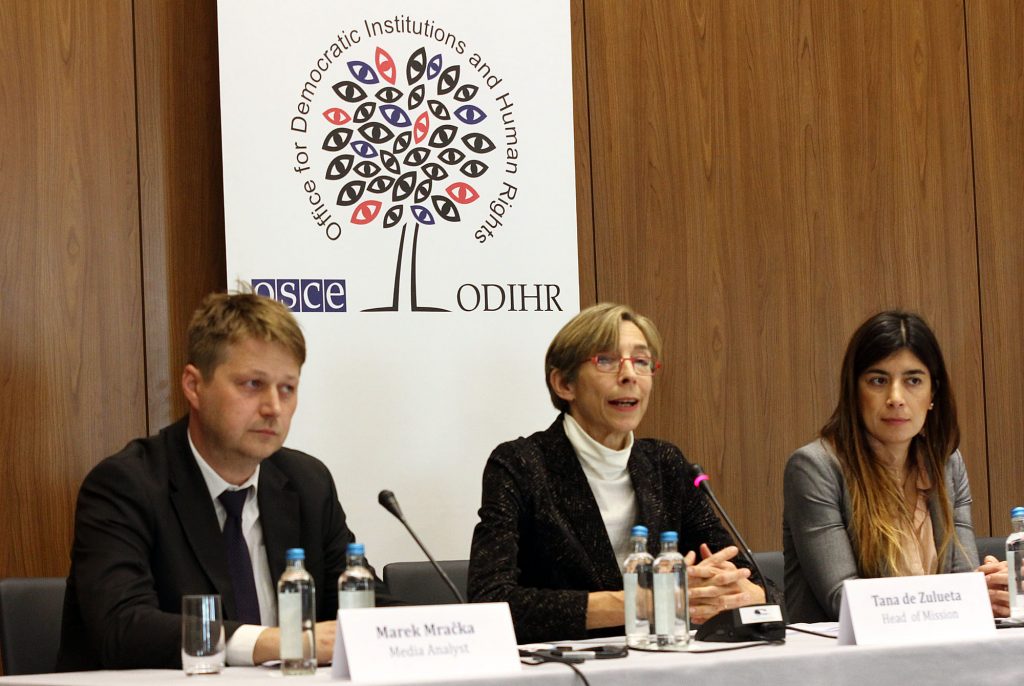 OSCE-ODIHR has started its monitoring mission about the early elections which are scheduled to take place on 11 December of this year in FYROM. Tana de Zulueta is the head of the mission, which consists of 320 monitors. De Zulueta said that this is a sufficient number to cover all the monitoring process.
There will be 14 teams that will operate during this mission. One day before elections and on election day, they will see how the elections are held.
"We believe that 320 monitors is enough to cover the monitoring mission", said Tana De Zulueta, head of OSCE Mission.
Meanwhile, the head of the OSCE Mission was asked of the monitors have the right to contest any violation that they identify.
"We don't intervene, we monitor. This is our method. We are neutral monitors", Du Zulueta said.
The elections will also be monitored by the "Dil Voto" coalition, consisting of over 100 NGOs.
"As it has happened up until now, diplomatic centers will be informed on all violations that are identified by our volunteers", said Marija Blazevska of "Dil Voto".
Bearing in mind the political tension that will surround the December elections, the number of observers is expected to be higher than the previous elections. On the election day, there will also be representatives of the OSCE Parliamentary Assembly and Council of Europe, but also from domestic and foreign organizations.
Opposition political parties have asked for a large number of observers, as according to them, this will minimize the risk for electoral rigging. /balkaneu.com/