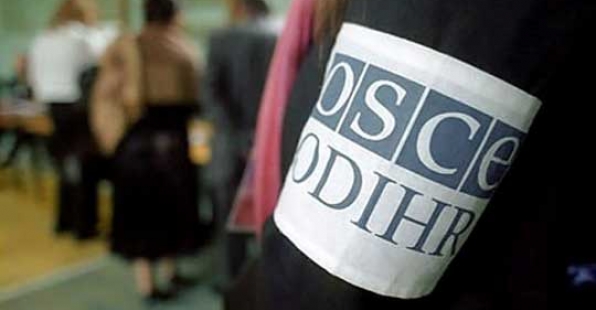 Tirana, 8 September 2015/ Independent Balkan News Agency
OSCE-ODIHR mission published today the final report regarding the June 21 local government elections in Albania. The findings of the reports indicate that family voting was one of several technical irregularities during the elections.
The report also says that the main political parties in the country used their power in the central election commission for their interests, thus mining the effective administration of the process.
As far as the preparation of the elections is concerned, OSCE-ODIHR launches criticism in relation to the political nature of CEC and the lack of will by political parties to comply with the legal framework.
The report mentions the fact that PM Edi Rama, speaker of parliament, Ilir Meta and their candidates for mayors, used the issuing of ownership certificates for the electoral campaign, thus breaking the rule for the division of the state from the party.
The report also talks about the pressure used by the governing coalition on public servants, mainly teachers, healthcare employees and municipalities to participate in electoral rallies, under the threat of losing their job. /ibna/