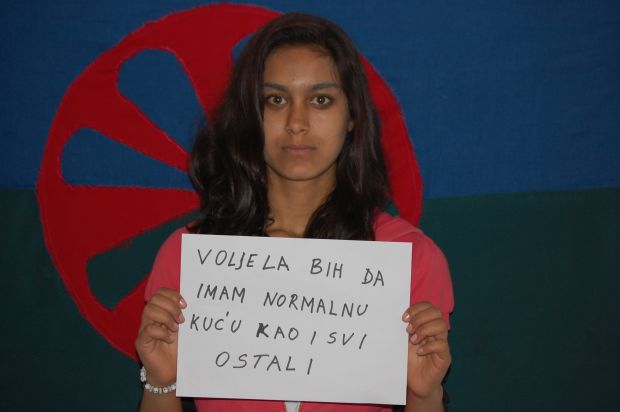 Sarajevo, April 8, 2016/Independent Balkan News Agency
By Mladen Dragojlovic
On the occasion of International Roma Day, the OSCE Mission to BiH organized several events in cities Tuzla, Prnjavor and Zivinice to raise public awareness on serious economic, social and political challenges the Roma community continues to face in BiH, the Mission announced on Friday.
The head of the OSCE Mission to BiH, Ambassador Jonathan Moore, underlined the importance of protecting, promoting and advancing the rights of Roma and other national minorities in BiH.
"For more than a decade we have been assisting the authorities to address the marginalization and discrimination of Roma and to ensure equality of opportunity for Roma in the access and treatment in areas of education, housing, healthcare, and public participation. We are grateful to many persons in BiH for their positive contributions", Moore emphasized.
At the diploma ceremony for the most accomplished Roma students from Tuzla Canton held in Zivince, the Minister of Education, Science, Culture and Sports of Canton Tuzla Zlatan Muratovic applauded all efforts leading toward including Roma people in the education system and gender equality.
"Our priority is to include all Roma people in the education system of the Tuzla Canton and to continue promoting Roma enrolment in elementary and secondary schools and universities. We want the Roma people to be socially active and economically independent", Muratovic said.
President of the Association "Euro Rom", Nedzad Jusic, expressed his gratitude for being a part of such an important celebration for Roma people. He added that he hopes that there will be further improvement of the position of Roma people in Tuzla Canton.
OSCE adds in the announcement that, at a roundtable held in Prnjavor, participants discussed the good practices and challenges in the implementation of Roma Action Plan.
"Today, we would also like to express our appreciation to dr. Siniša Gatarić, mayor of the  Prnjavor Municipality, for supporting development of Local Roma Action Plan adopted in October last year", said the President of Roma NGO Romani Cej Snjezana Mirkovic.
The OSCE Mission to BiH stated that it continues to support the implementation of the Roma Action Plan for Housing, including by monitoring the selection of beneficiaries and mediating between local authorities and the Roma community when the need arises. Since 2008 more than 750 housing units for Roma have been built in BiH.
(Photo: www.wvi.org)