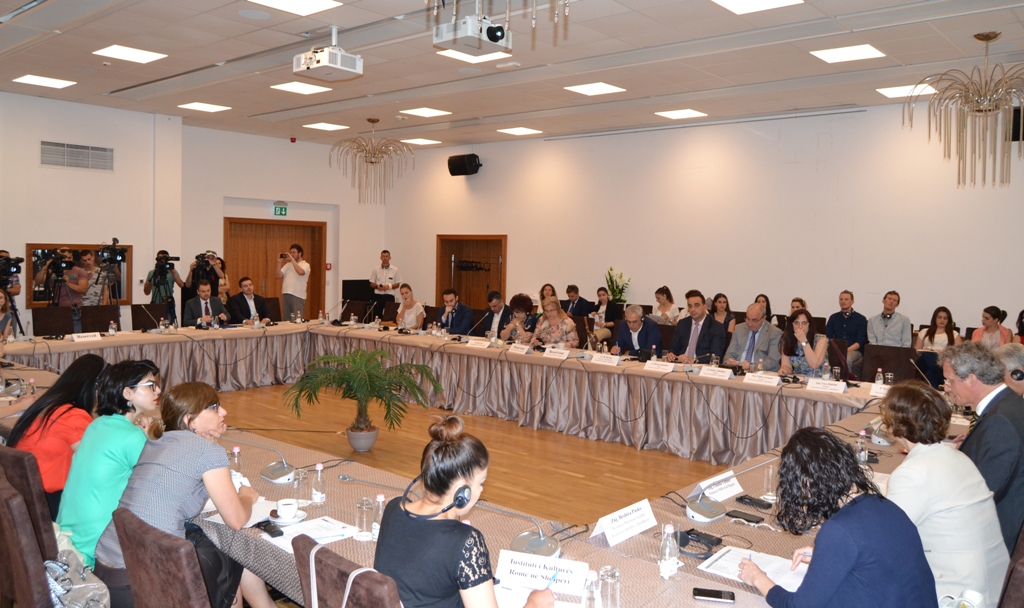 Organization for Security and Cooperation in Europe (OSCE) is demanding for parliamentary elections of June 25 to meet optimal standards.
The head of OSCE in Albania, former German ambassador, Bernd Borchardt said on Friday that such processes such as the monitoring of the elections, must be independent and professional.
"Although the granting of more rights to monitors requires more amendments in the law, something that we're hoping to happen soon, the role of CEC is decisive. We encourage CEC to take all the necessary measures to ensure a full monitoring of the counting process of the 25 June election process", Mr. Borchardt said.
Even for the chairman of CEC, Klement Zguri, ballot counting is a key moment in the election process. Zguri calls on political forces and civil society to collaborate in order to guarantee standards.
In previous elections, political representatives have broken the law by causing delays in the announcement of results.
Following the agreement reached between the socialist Prime Minister, Edi Rama with the head of the right wing opposition, Lulzim Basha, the main cabinet ministries are being controlled by people appointed by the right wing opposition. Rama and Basha say that all the right conditions have been created to ensure free and fair elections.
But, other parties participating in the elections have a different opinion. They say that the two leaders have bargained at the detriment of other political forces with the aim of damaging them. /balkaneu.com/