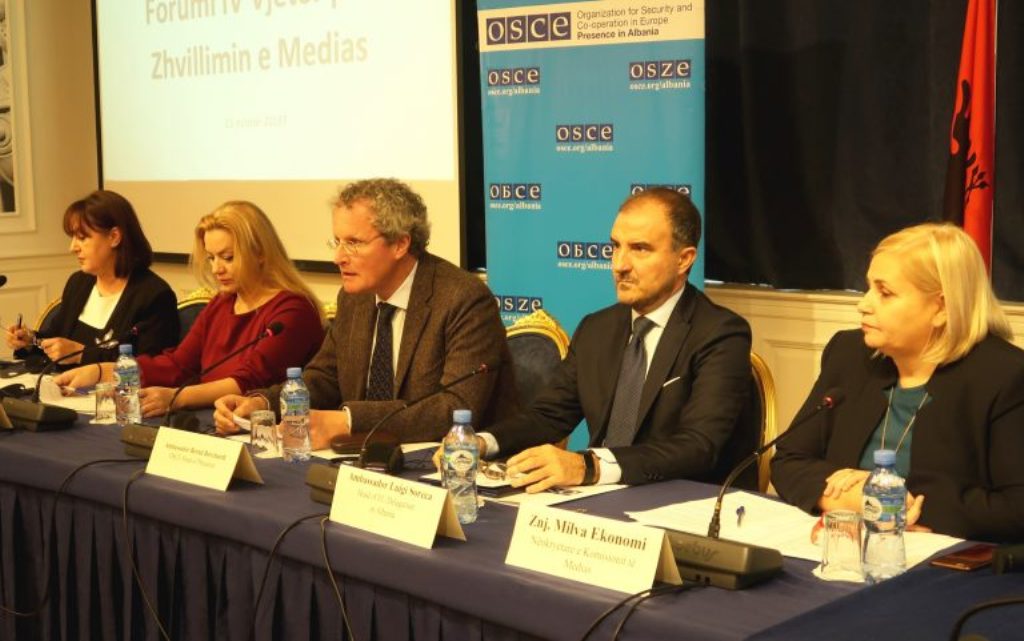 "Albania must decriminalize defamation. This is a recommendation that we and ODIHR give as part of the electoral reform".
This was declared today by the head of OSCE to Albania, ambassador Bernd Borchardt regarding the latest proposals for the introduction of an anti-defamation package.
According to him, although the Criminal Code does not provide prison sentence for this offense, journalists face fines and criminal sentences in case they're found guilty on this.
"Today, Albania is a democracy. Media and journalists here do not face political control and oppression like they do in authoritarian countries. However, it must be said that Albania still has a lot to do until it drafts, approves and applies the best standards in regulating the media", he said.
Meanwhile, the OSCE ambassador added that "freedom of media and freedom of speech cannot be used as a justification to spread slander and fake news, which suit to particular political and economic circles".  /ibna/