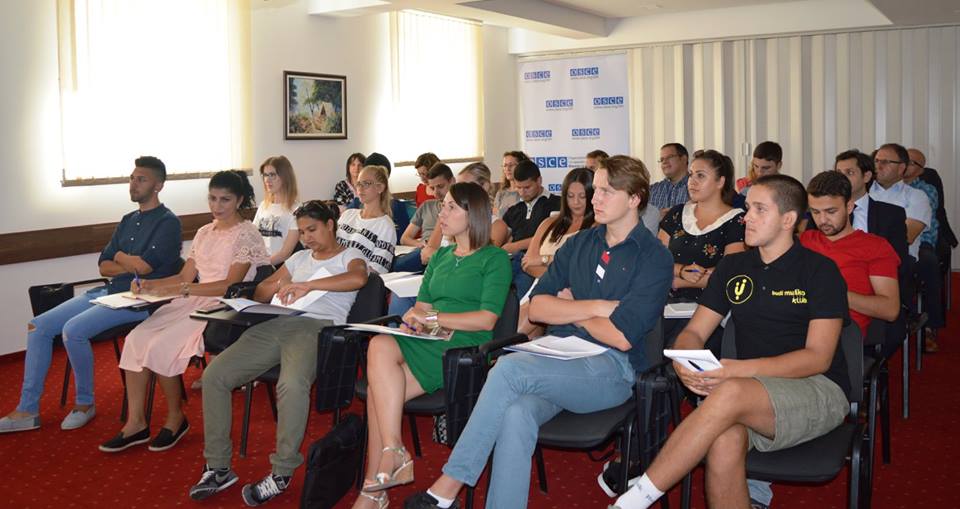 The OSCE Mission to Bosnia and Herzegovina organized a two-day workshop for youth on Women, Peace and Security.
The workshop was organized in Banja Luka in occasion of International Youth Day, was concluded on Thursday evening and gathered young people from entire BiH. The participants were alumni of the Mission-organized summer school "Youth and Security", members of the Mission's Youth Advisory Group, young Roma activists, Care International 'Be a Man' activists and other youth experts. The aim of the workshop was to contribute to the development of the next generation of youth practitioners and make recommendations for BiH implementation of the associated commitments.
"Including and connecting youth and women in security discourse is important. These groups need to strengthen their capacities and become aware of their important role in the reform of the security sector", said Mersida Mesetovic, an expert on gender equality in the security sector.
She expressed her hope that this workshop helped the participants to advance their knowledge and skills so they are able to fully engage in important processes aimed at improving the situation in the country.
Ambassador Jonathan Moore, Head of the OSCE Mission to BiH emphasized the importance of including young women and men in peace-building and promoting tolerance.
"Our priority must be to develop the critical thinking and broad-mindedness of young people and encourage them to participate in social processes. They are key partners in ensuring positive and sustainable change in society", said Ambassador Moore.
Member of the Mission's Youth Advisory Group, Ajla Mulalić, said that the workshop helped her to understand the importance of an approach to peace and security that is inclusive of both women and youth.
"Affirming the important role that the two societal groups have in these resolutions, and implementing them, is imperative in ensuring security in our local communities and the country", said Mulalic./ΙΒΝΑ