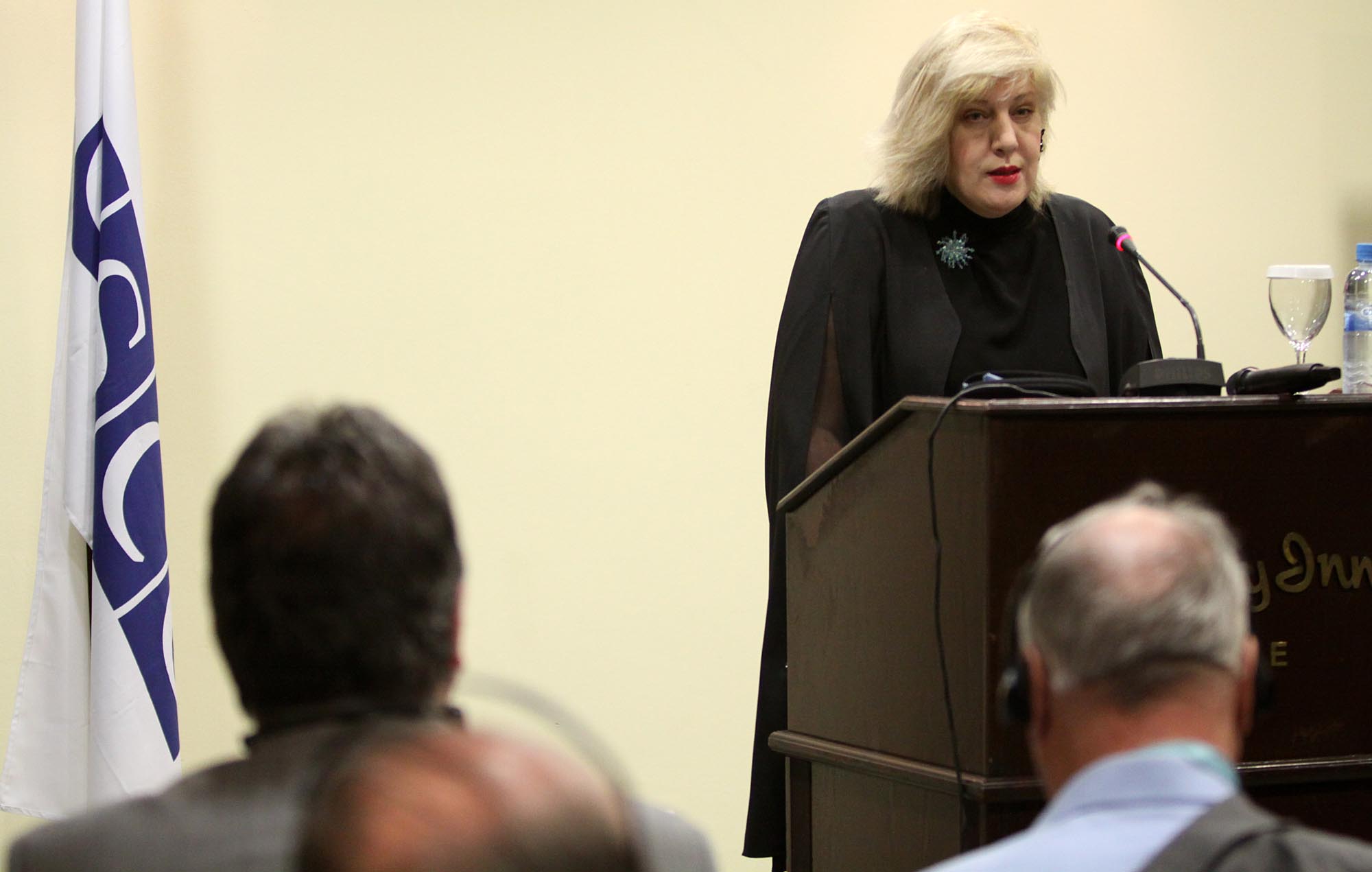 Skopje, February 12, 2014/Independent Balkan News Agency
By Naser Pajaziti
Former Yugoslav Republic of Macedonia must implement laws on media, promoting the freedom of speech and by listening to the voice of reporters.
This was said today (12.02) by Dunja Mijatovic, OSCE representative for the freedom of media, who ended her three day visit in Skopje, where she held meetings with journalists and their associations, prime minister Nikola Gruevski and representatives of the civil sector.
"I believe that the laws on the media which have been passed are good laws and I'm glad that our suggestions have been noted. We're now entering a phase which will evaluate the effect of these laws and whether they will improve the freedom of media in Macedonia or not", declared Mijatovic.
According to her, it's a positive thing that the media has been consulted and has participated in the debate for the drafting of the law. "It's important for the laws to be implemented in order to promote the independence of the media and to listen to the voice of all parties involved in this process. I have also talked to the representatives of the media and their associations. They have admitted the fact that they have been consulted about the law", said the representative of OSCE for media.
Mijatovic underlined that with prime minister Nikola Gruevski she talked about the penalties issued for libeling and insults, which according to her, are austere and that this may endanger pluralism of the media. "I must monitor the situation from every point of view and you will have my support. I have a mandate for this and I'm aware about your problems and your situation. But, unfortunately, I cannot be involved in domestic debates", declared Mrs. Mijatovic.
According to her, the government must be transparent for the media campaigns, in order not to cause damages to the space given to the media. She also underlined the need to continue reforms with the public radio and television. The OSCE representative has launched criticism on the lack of solidarity between journalists on issues of joint interest. /ibna/