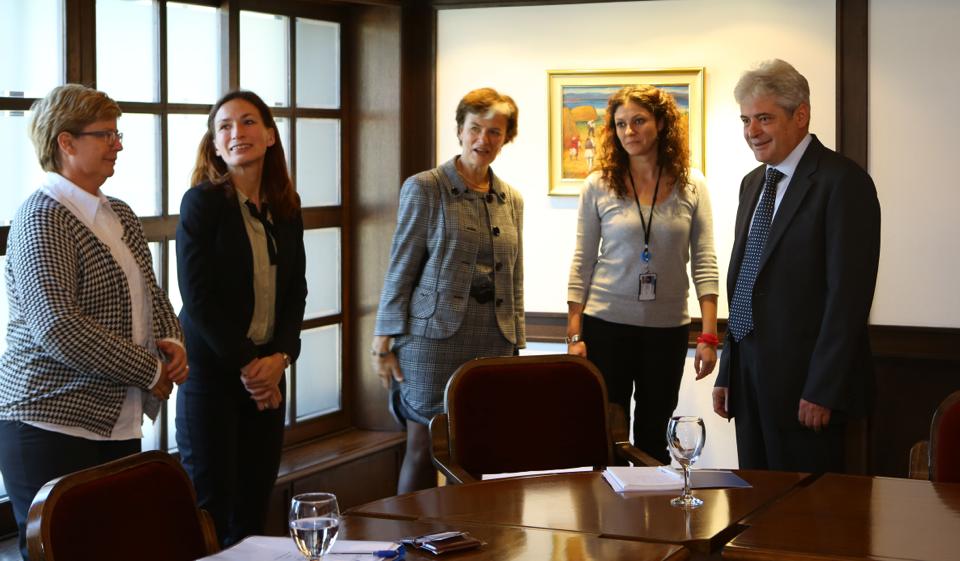 Skopje, October 24, 2013
High commissioner of OSCE for communities, Astrid Thors has arrived for a visit to FYROM in order to assess the state of minority communities and inter ethnic relations.
Her first meeting was with the leader of BDI, Ali Ahmeti. The letter has pledged that collaboration will continue.
Ahmeti has spoken about the specifics of FYROM and the multi ethnic character which needs special care for the management of relations between communities and which represent the pillar of the stability of society.
Thors has expressed her interest for close cooperation and the affirmation of the spirit of the Ohrid Agreement and its acceptance by all citizens, without taking into consideration ethnicity.
Speaking about neighborly relations, the two interlocutors focused on the name dispute issue and on the development of healthy relations with all neighbors.
The meeting has also discussed issues of the integration of Albanian community after 2011, but according to Ahmeti, these are being jeopardized by the status quo in the contest of Euro Atlantic integrations.
Thors has also met today the Minister for the Ohrid Agreement, Musa Xhaferri, where the Ohrid Agreement and the process of its implementation were considered as important. /ibna/