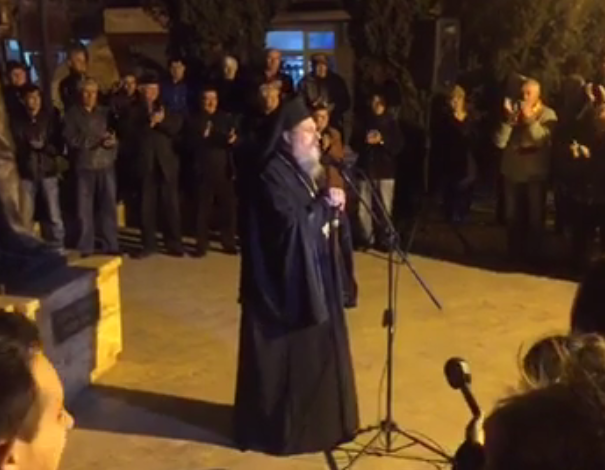 The Orthodox Church in FYROM has called on the two largest parties in the country to sit down and address all disputes that exist between them.
The head of this Church, Agatangell declared from the protest organized by "For a United Macedonia" in Veles, that the state must not be divided and that a Census must be held, because according to him, it will show that Albanians are less than they claim to be in numbers.
"The synod of the Macedonian Orthodox Church has come out with a declaration which demands for a Census to be held. When we see the real population, those who today demand two official languages, will realize that they do not make up even for 15% of the population", he said.
Meanwhile, the spokesman of the Macedonian Orthodox Church, cleric Timotej said that the church stands above political parties and it must care for all believers, regardless of their political persuasion and nationality", Timotej reacted. /balkaneu.com/